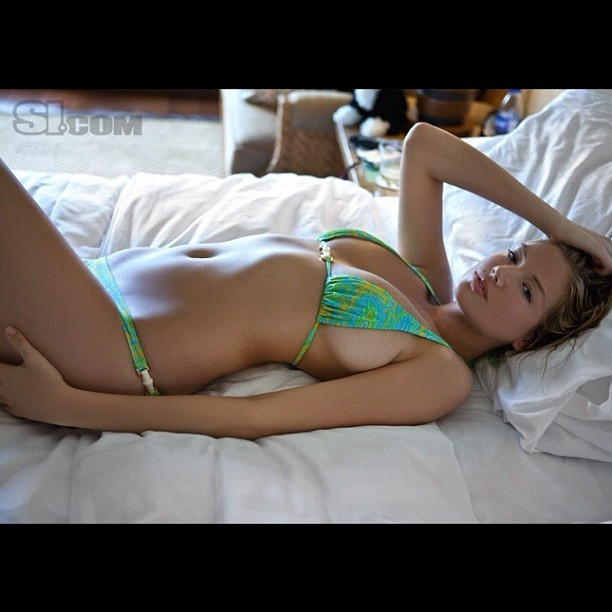 A video of Sports Illustrated model Kate Upton dancing, which was banned by YouTube for violating its nudity policy, has been reinstated with an age restriction.
The now infamous video of the sexy model made headlines after it went viral and was banned.
The 50-second clip shows the model dancing the new Cat Daddy in a skimpy bikini while on a magazine shoot.
A rep from Google-owned YouTube admitted the video-sharing site had made a mistake in banning it.
The spokesperson told FOX411's Pop Tarts column: "With the massive volume of videos on our site, sometimes we make the wrong call.
"When it's brought to our attention that a video has been removed mistakenly, we act quickly to reinstate it."
In the short clip, which was uploaded on to fashion photographer Terry Richardson's video channel the stunning blonde shows of a series of impressive moves.
Upton is not the first star to throw shapes and prove that she is not just a pretty face.
Here are a few other celebrities that impressed when they showed off their dancing skills.
2. Barack Obama

3. Peter Crouch
4.Justin Bieber
5. Prince Harry