Katy Perry new music August 2016? New song coming out after singer announces 2017 tour
Perry's fourth album Prism was released in 2013 and reached number one in the US and UK.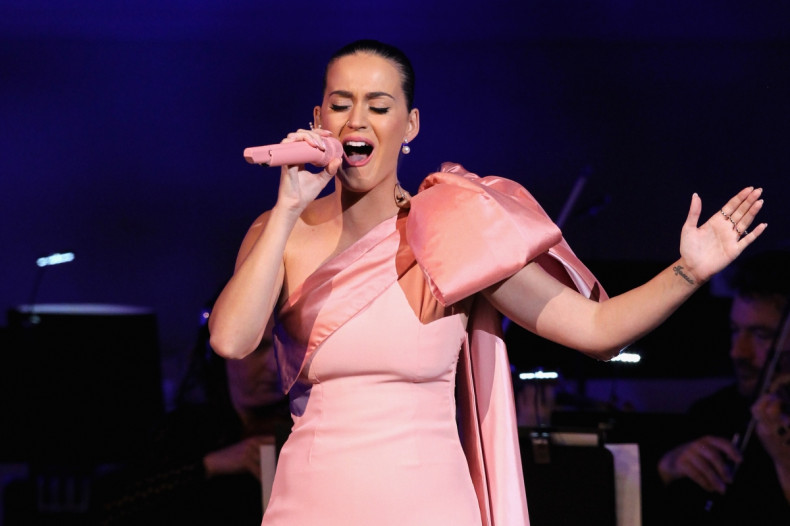 Katy Perry could soon be dominating the charts again with a report claiming the Dark Horse singer will release a new single in August 2016. The pop star has been quiet on the music front for two years but fans could have some new material to enjoy in a matter of weeks.
Philadelphia radio host Mike Adam from 96.5 AMP FM delivered the exciting news on US Independence Day (4 July), tweeting: "It looks like #KatyPerry's lead single for #KP4 will drop next month!" Adam did not reveal where his information came from but it is more than likely Perry is gearing up to drop new music after previously confirming her next record.
When pressed for an update on what will be her fifth studio album, Perry told Showbiz 411 in May: "I'm working on it," before confirming tour plans for 2017. The songstress also told the New York Times in February 2016: "I'm in the research and development phase. I've been going at it for eight or nine years in the spotlight, and then before that there's that decade of hustle that never gets recognised but still shows up in your wrinkles.
"So right now I'm taking a little time. I don't want to jump on any trends. I just need to evolve. I do my records in a more traditional way, where the cycle is three years, so that once I start writing them, I know exactly where I'll be in spring of 2018. That can get a little bit like 'ugh'. I need a little bit more freedom, especially when I've been doing it for this long."
The LP will follow on from Perry's fourth album Prism, which was released in October 2013 and reached number one in both the US and UK, selling more than four million copies worldwide to date. Prism contained the chart-topping single Roar and subsequent releases Unconditionally, Dark Horse, Birthday and This Is How We Do. The album earned Perry, 31, four Grammy nominations including best pop solo performance and song of the year for Roar, best pop duo/group performance for Dark Horse which featured rapper Juicy J, and best pop vocal album.
The 13-track album was supported by the mammoth Prismatic world tour which spanned 151 dates across Europe, North America, Australia and Asia. The jaunt, which took place between May 2014 and October 2015, is said to have grossed more than $200m at the box office making it one of the highest grossing tours in recent years.
Although details about Perry's new album are virtually non-existent to the public, rumours are rife that she will respond to Taylor Swift's 2015 single Bad Blood, which is widely believed to be a diss track aimed at Perry. The pair have been embroiled in one of pop's biggest pop feuds after their alleged falling out in 2014 when Perry tweeted: "Watch out for the Regina George in sheep's clothing."
Perry received good news over the Fourth Of July weekend when it was announced that the California Gurls singer had become the most followed person on Twitter with 90 million fans subscribed to her feed.