On his Tuesday morning (5 July) BBC Radio 2 show Chris Evans confronted the drama of his leaving Top Gear after just one series and revealed he is trying to stay calm. Dedicating the programme to the Top Gear team after the disappointing first series, the 50-year-old said: "Today's show is dedicated to all of the Top Gear gang, and today's show is entitled; Breathe In Breathe Out, Move On."
Sticking to his word by going "full steam ahead", Evans claimed to have a busy day ahead with the likes of Olympic diver Tom Daley making an appearance on the show ahead of Rio 2016.
But the attention was drawn back to the 'Flop Gear' commotion as he addressed newspaper splashes from major titles about his demise, adding: "Thank you. It's all true, of course, but there was a more important, high profile resignation yesterday," in reference to Nigel Farage's resignation as Ukip leader.
A source also told The Sun that the Top Gear team have been celebrating Evans' departure in the wake of the news. They said: "Chris is gone – everyone here is celebrating. It's been a disaster.
Evans stood down from the newly reformed Top Gear on Monday (4 July) after just one series of being in the driving seat following Jeremy Clarkson's sacking. After much scrutiny over his 'shouty' presenting skills, sexual assault allegations and on-set 'diva-like' behaviour, Matt LeBlanc's co-host called it quits by announcing his departure via Twitter.
Evans said on the social media sharing site: "Stepping down from Top Gear. Gave it my best shot but sometimes that's not enough. The team are beyond brilliant, I wish them all the best. Full steam ahead then with Radio 2, CarFest, Children In Need, 500 Words and whatever else we can dream up in the future."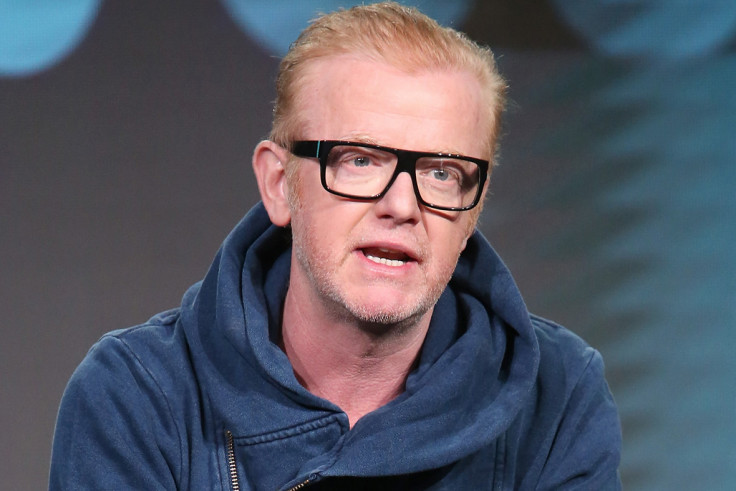 "Matt is going to get the big job on his own. There are already active negotiations and he's almost certain to sign now that he doesn't have to work with Chris." The source added: "Chris won't be replaced but Matt will become the star presenter surrounded by the existing team. The show is about more than one person."
The latest episode of Top Gear attracted just over 1.9m viewers, a drop of nearly 50% from the first episode of the series' 4.3m.
In a full statement, Evans added: "I have never worked with a more committed and driven team than the team I have worked with over the last twelve months. I feel like my standing aside is the single best thing I can now do to help the cause. I remain a huge fan of the show, always have been, always will be. I will continue to focus on my radio show and the allied events that it encompasses."