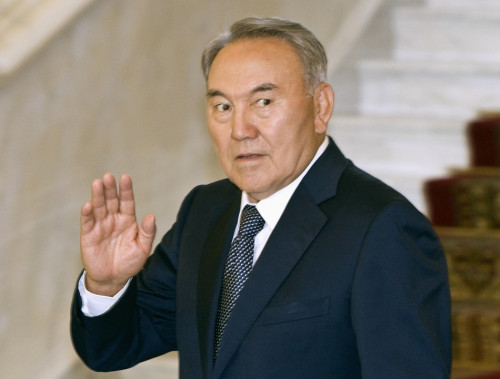 Kazakhstan's authoritarian president Nursultan Nazarbayev is mulling the idea of rebranding his country Kazakh Yeli (Kazakh Country) to distinguish his oil-rich nation from the rest of Central Asia's mostly poor and volatile nations.
Nazarbayev, who enjoys sweeping powers in the word's ninth biggest country but which has a population of just 17 million, used Mongolia to back his case for dropping the Persian "-stan" suffix, which means "land of".
Kazakhstan is the largest economy in the post-Soviet region, but is still relatively little known in the wider world – despite huge foreign investments in its mineral wealth.
"In our country's name, there is this 'stan' ending which other Central Asian nations have as well. But, for instance, foreigners show interest in Mongolia, whose population is just two million people, but whose name lacks the 'stan' ending," Nazarbayev's said on a visit in the oil capital of Atyrau.
"We ought to consider with time the issue of adopting Kazakh Yeli as the name of our country, but before that we need to discuss this with the people," he said.
Nicknamed "Papa" and "Leader of the Nation", 73-year-old Nazarbayev has cracked down on dissent. It has never held free elections and gained independence from the Soviet Union in 1991.
In 1997, he moved the capital from Almaty in the southeast to the steppe town of Akmola in the north. A year later, he said the new capital should be called Astana - which literally means "capital" in the local Turkic language - to end speculation about Akmola's name which stood for both "white shrine" and "white plenty" in Kazakh.