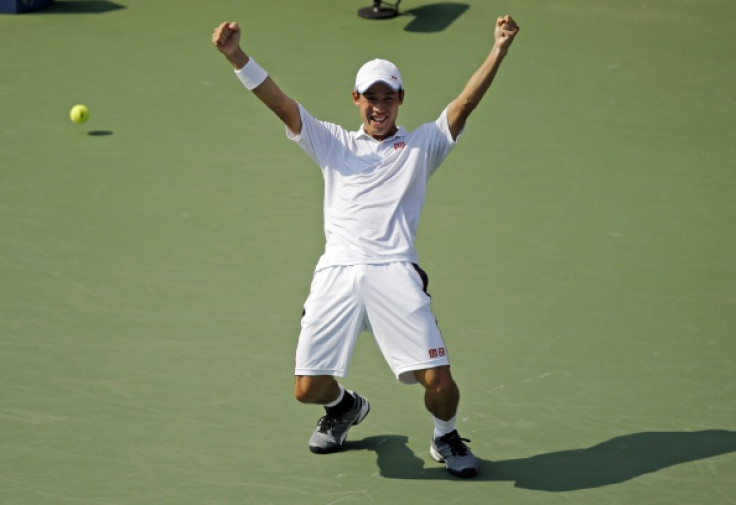 Kei Nishikori is without doubt the greatest men's singles tennis player to emerge from Asia. He has broken numerous records since winning his first ATP title in 2008. He achieved the highest rank ever by an Asian male when he reached world number four in 2015, and he also became the first from Asia to reach the final of a Grand Slam at the 2014 US Open.
Who is Kei Nishikori?
Born in Matsue, the Shimane Prefecture in Japan, Nishikori began playing tennis at the age of five. In 2001, he won the All-Japan Selected Junior Tennis Championship, All-Japan Elementary School Tennis Championship and All-Japan Junior Tennis Championship (Under 12). In 2003, Nishikori shifted base from his hometown to Florida in the United States to join the IMG Academy. He started on the junior circuits following his move to America before turning pro in 2007.
His breakthrough as a professional came in 2008 when he became the first Japanese player in 16 years to win an ATP title at the Delray Beach tournament. He also became the first from his country in 71 years to reach the quarter-finals of the US Open.
2014 is the year when Nishikori announced his arrival on the ATP tour winning four titles and also making his Grand Slam final at the US Open — he lost to Marin Cilic in the summit clash. The 27-year-old reached number five in the world rankings. He backed it up with three titles the following year, which helped him reach a career high number four in the world.
Key facts about Kei Nishikori
Date of birth: 29 December 1989
Home town: Shimane, Japan
Nationality: Japanese
Net Worth: $9m
Height: 5'8"
Weight: 154lbs
Family: Unmarried
Twitter: @keinishikori
Instagram: keinishikori
Facebook: Kei Nishikori
Career highlights
The first Asian man to reach the final of a Grand Slam – US Open 2014
Highest ranked Japanese tennis player – career high ranking of No 4 in 2015
Nishikori has won the Memphis Open title for four years in a row
Won the bronze medal at the 2016 Rio Olympics – first for Japan in tennis after 96 years
Became the first Japanese man in 41 years to win the Japan Open
What is Kei Nishikori's net worth?
According to the ATP, Nishikori has accumulated earnings of $16,695,635 (£13,358,177) in tennis. The Japanese star was the fourth-highest-earning tennis player in 2016 — with $33.5m (£26.8m) — owing to his numerous endorsement deals. The 27-year-old's net worth is reported to be $9m [GObanking].
Who sponsors Kei Nishikori?
Kei Nishikori has around 15 endorsement deals with Japanese companies Nissin and apparel brand Uniqlo, his main sponsors. According to Forbes, his new apparel deal with Uniqlo, which began in 2016, is worth eight figures.
The 27-year-old's other sponsors include Wilson, Nike, Procter & Gamble, Jaguar, Japan Airlines, Asahi and Tag Heuer.
Who coaches Kei Nishikori?
Nishikori has been coached by world number two Michael Chang since his breakthrough year in 2014. Former Argentine tennis player Dante Bottini is also part of his coaching setup.