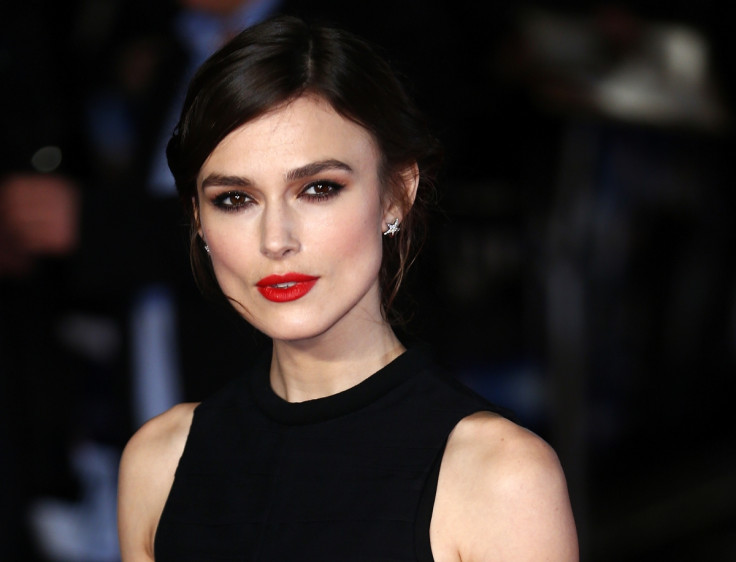 Parents often chastise their children when they swear but Keira Knightley has admitted that she was "proud" when her 19-month-old daughter said "f**k" because it was an appropriate reaction to Donald Trump's presidential victory.
During her appearance on the Christmas special episode The Jonathan Ross show, due to air on 10 December, the Hollywood actress revealed that Edie has added the four-letter expletive to her vocabulary and made her feelings known after the mogul secured the White House over Democratic candidate Hillary Clinton.
Knightley, who married Klaxons singer James Righton in a small ceremony in Provence, France in spring 2013, welcomed her daughter in May 2015. She revealed that one of her little girl's firsts surprisingly happened in the aftermath of the election.
The 31-year-old actress said: "She is talking a lot, she's running, she's literally repeating everything we say so we're having to be really careful, and we are being really careful, but we had this really weird thing the night of the American Election."
She continued: "I went back to bed and my husband is on his phone and he was like "Trump has won" so like many people we were very awake after that moment and, you know, watching the TV and watching it and Edie didn't wake up until about eight in the morning at which point I think he was giving his victory speech.
"I brought her into bed and she's, like this: watching the television completely silently and totally still for about four minutes and she rolls over onto her back and she closes her eyes and she goes "F**k!"
Despite her initial shock, The Atonement star admitted "I'm very proud."
Knightley will be joined by pop star Kylie Minogue, Bake Off's Paul Hollywood, comedian Miranda Hart and Britain's Got Talent judge David Walliams when The Jonathan Ross show airs at 9.30pm on ITV.