[This article contains spoilers for Westworld S1E10]
Back in November, Westworld actor Ed Harris revealed that his then-mysterious Man in Black, would be returning for the show's second season. Since then, viewers have learnt a lot more about his character, most notably that he's actually the older version of Jimmi Simpson's William; a gentle, caring cynic who eventually went on to become the violent, park-obsessed 'Black Hat' Harris portrays.
But with all that given away, what can fans expect of him going forward? Harris has reassured viewers that there's still much more to come from the Man in Black and that "the game's starting now" as far as he is concerned.
"I think it's more him wanting to play this game on extreme mode. He wants to find out what he's about," the 66-year-old told The Hollywood Reporter. "He wants to find out if, in fact, these people are lethal, how's he going to deal with that? How's he going to face that? And we'll see. I don't know exactly what's going to be going on in the second season, but I'm sure it's going to be wild.
"It's probably the most excited [the Man in Black's] been. I mean, he's pretty happy when he's in that little Mexican village and he tells Lawrence, 'This is what I come here for.' And he has a big smile on his face. Then he blows about 10 people away. He was pretty happy at that point, too," he laughed. "But this is a little bit more. This is deeper. The game's starting now. Let's see what happens."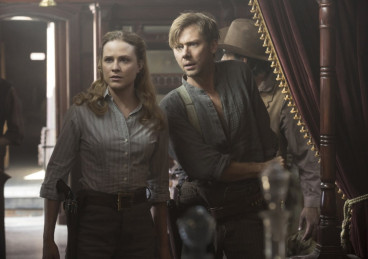 The show's finale certainly focused a lot on the Man in Black, so it stands to reason that he will play an even bigger part in events in its follow-up season. The episode tragically explained that in his youth, William was a Westworld guest who fell in love with host Dolores (Evan Rachel Wood) but after many dangerous adventures together, Dolores went missing. Desperate to track her down, William spent years in the park searching for her, taking down everyone in his path, only to realise that she had no recollection of him when he eventually tracked her down.
While he revealed all to Dolores in the episode, it's safe to assume that his backstory will have an impact on future episodes. His heartbreak, essentially, has left him with an unrelenting disdain for the AI's in the park and with an all-out war between robots and humans brewing, it's no wonder he's happy.
For more entertainment news follow us on Twitter @Alistinsider