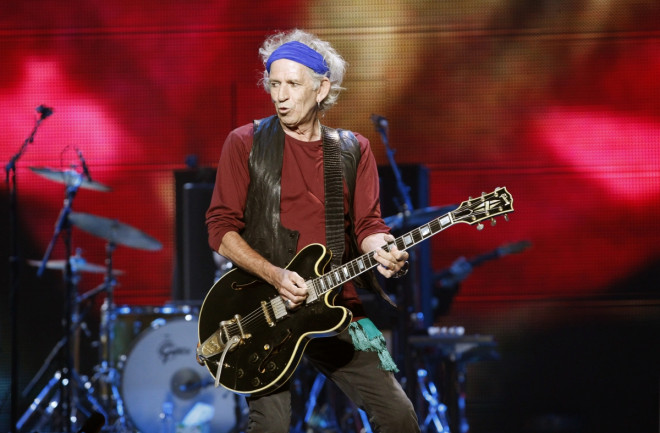 Rolling Stones guitarist Keith Richards is to release his debut children's book.
Gus & Me: The Story of My Granddad and My First Guitar will be published as a hardback picture book and ebook by Little, Brown.
It will include illustrations by Richards' daughter Theodora. The rock legend will be assisted in writing the book by Barnaby Harris and Bill Shapiro.
The Gus of the book's title is Gus Dupree, the grandfather of Richards, who said the book was based on "one of those magical moments" the pair enjoyed together.
"I have just become a grandfather for the fifth time, so I know what I'm talking about," said Richards. "The bond, the special bond, between kids and grandparents is unique and should be treasured.
"This is a story of one of those magical moments. May I be as great a grandfather as Gus was to me."
Richards, 70, is a rock 'n' roll icon whose career has spanned five decades of hellraising hedonism. Despite that, the Stones still had the stamina to headline Glastonbury in 2013.
In 2010 Richards' memoir Life was a bestseller.