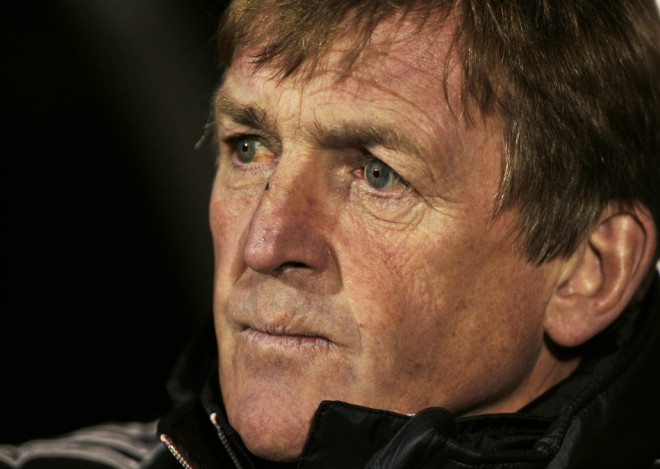 Liverpool legend Kenny Dalglish believes that the winner of the Premier League title will be decided on the basis of the outcome of the upcoming matches to be played in Merseyside.
Brendan Rodgers' side are in the hunt for the league title and sit second in the table having garnered 68 points after 31 matches, while Chelsea remain on top with 69 points from 32 matches. The west London club blew up the opportunity to stretch their lead to four points after losing 1-0 to Crystal Palace on Saturday.
Manchester City were held to a 1-1 draw by Arsenal preventing the Citizens from going on top of the table. Manuel Pellegrini's side have eight games left until the end of the season and are third in the table with 67 points. The Gunners are fourth in the table having amassed 64 points from 32 matches. With 57 points from 30 matches, fifth placed Everton are eyeing a place in the top four.
City have away fixtures against Everton and Liverpool before the end of the season. Arsenal also have to play Roberto Martinez's side at Goodison Park while Chelsea face Liverpool at Anfield next month. Dalglish believes the results from these forthcoming fixtures will have a say in crowning a team as the league champions.
"It feels like it's going to be a grandstand finish to a great season. There is still much to be decided in the title race but everything points to the fact that it will be decided on Merseyside," Dalglish told the Daily Mirror.
Talking about Liverpool's surge in this campaign, the Glaswegian insisted that the pressure is on all the teams involved in the title race and not just his former club. Dalglish also believes the Reds' next league fixture against Tottenham Hotspur at home will not be an easy one for Brendan Rodgers' side.
"They're title challengers now and they can't run away from that but surely it's better to be title challengers than fighting relegation or having nothing to play for. And anyway, the pressure isn't solely on a team who hasn't been in this position for a while. It's on everybody," the 63-year-old explained.
"They need to be confident but they need to avoid arrogance because once you cross that boundary, you start to struggle. Tomorrow's home match against Spurs is another big test for Liverpool. Tim Sherwood is a bright manager and it won't be easy for Liverpool to break them down," Dalglish concluded.