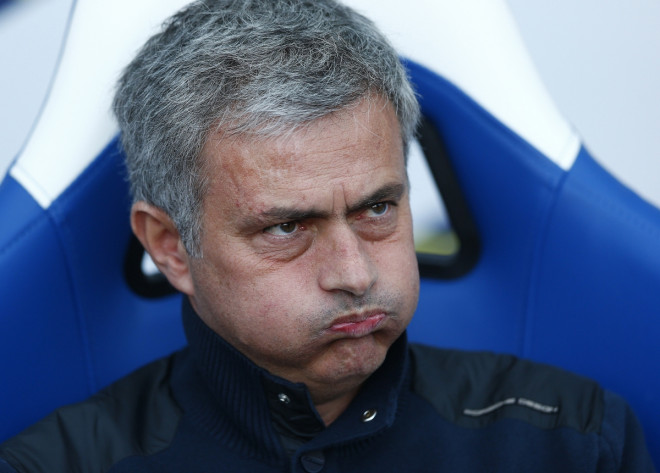 Liverpool Legend Kenny Dalglish has hit out at Chelsea manager Jose Mourinho for ranting about his strikers' inability to score goals.
The Portuguese tactician's latest lament came following his side's 3-1 defeat to French Champions Paris Saint-Germain in the first leg of the Champions League quarter-final last week.
The west London club were keen on Manchester United star Wayne Rooney last summer. After failing to sign the England international, Mourinho brought in Samuel Eto'o while sending out Romelu Lukaku on a season's loan to Everton.
Chelsea's three strikers, Demba Ba, Fernando Torres and Eto'o have together scored only 15 goals in the Premier League out of 65 scored in 33 matches. In February 2014, Mourinho was caught saying he has no strikers in the squad.
But Dalglish points out that the former Real Madrid manager was well aware of the players at his disposal, adding that the 51-year-old's decision to moan about it now is baffling.
"He had plenty of time to buy the goalscorer he wanted before the end of the August transfer window. We can assume he knew he was getting the job a little while before that, so his complaints this week about the Blues' strikers are a bit of a mystery to me," Dalglish told the Daily Mirror.
"Mourinho chose to sign Samuel Eto'o and to allow Romelu Lukaku to go out on loan to Everton. So he knew the strikers he had at his disposal, he chose not to buy anyone else and that's how he started the season. That's why I found it puzzling earlier this week when he was so critical of his forwards after the defeat to Paris Saint-Germain."
Dalglish also concedes that Mourinho is a shrewd manager, highly skilled in using mind games to achieve his goal.
The 63-year-old insists that Chelsea are sure to buy a new striker, which could signal the end of the road for at least two of the west Londoners' current frontmen.
"He's clever with his mind games and it wouldn't be the first time he has tried to exert pressure on a club owner. Maybe he is trying a bit of reverse psychology with his players because they've still got a real chance in the Champions League," the Glaswegian said.
"One thing's a certainty: There will be a new striker at the club next season. Mourinho is preparing for a summer clear-out but in the meantime he's trying everything to get the best out of what he's got," he concluded.