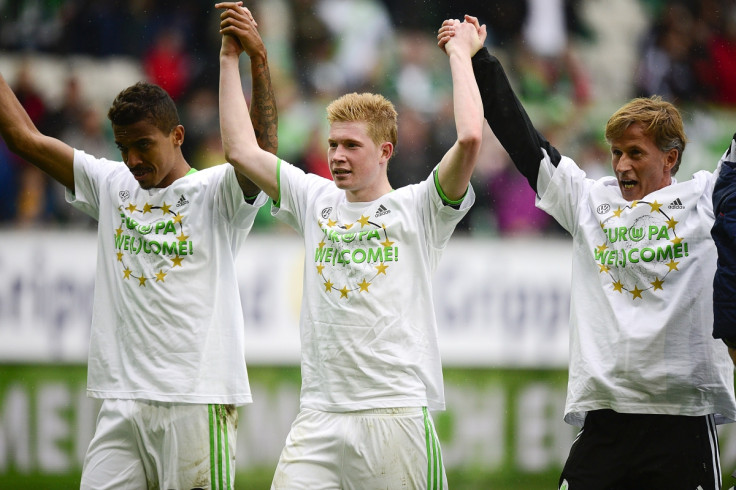 Wolfsburg midfielder Kevin de Bruyne has taken a thinly veiled swipe at Chelsea manager Jose Mourinho after a torrid spell at Stamford Bridge
Despite being promised a regular first-team role with the Blues, De Bruyne was quickly discarded by Mouirnho and made just five starts for the club before moving to the Bundesliga.
De Bruyne was accused of not training properly with Chelsea and was sent to work with the Under 21 side to further accentuate his situation at the club, and the 22 year old says he proved his worth upon joining Wolfsburg where he scored three goals and made six assists in 16 appearances during the second half of the campaign.
\"The second half of the season (at Wolfsburg) I showed everybody why I\'m a good player. I did some good things at Wolfsburg,\" the ex-Chelsea man told Sky Sports News.
\"For myself I know what I do on the field. Physically I\'m always one of the top players in the game and run a lot of kilometres in the game.
\"But it\'s difficult to prove yourself if nobody can watch you - that\'s all I can say about it. I\'m not at the club anymore, I\'ve taken the next step in my career and I\'m doing fine at the moment.\"
De Bruyne was particularly critical of Mourinho and Chelsea earlier in the season after being ostracised at the club, which begun after the League Cup win at Swindon Town where he was subject to intense criticism.
He said: \"At the end of December I had a chat with Mourinho. He told me things about competition, training hard and there\'s always a chance that you will play.
\"And he also told me he wasn\'t keen to let me go, even on loan, saying: \'You\'re a good player.\' But what could I do more?
\"I didn\'t leave Chelsea because I have to go to the World Cup - it could be over after three games - but just because I lost my joy.\"