Kevin Gates' wife defends rapper after he's sentenced to prison for kicking woman at concert
Dreka Gates broke her silence on her husbands's sentencing in Instagram post.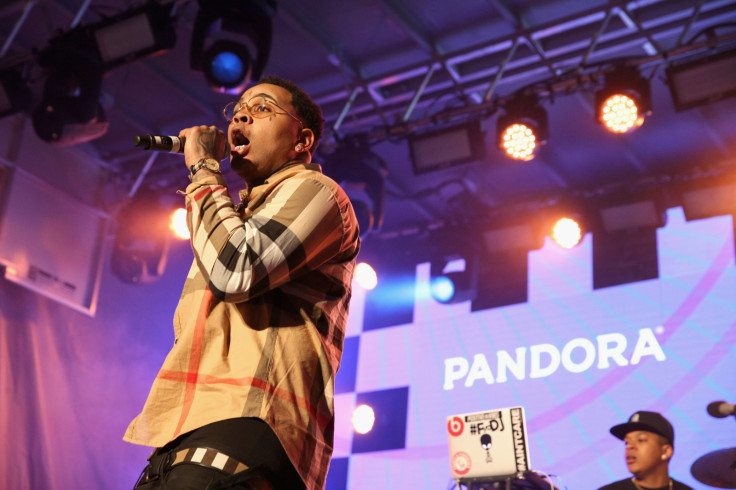 Kevin Gates' wife has slammed the judicial system after her the rapper was sentenced to 180 days in prison. Dreka Gates broke her silence in a post on Instagram just hours after the Satellites hit maker was found guilty of battery after kicking a female fan during a concert.
A judge ruled that the 30-year-old hip hop star will spend six months behind bars with credit for any time served and also pay fines, and court costs.
During the trial, Gates claimed that he kicked Miranda Dixon, 18, in self-defence after she repeatedly grabbed his legs. However, security guards agreed that he had room onstage to have stepped backwards if he didn't want to be touched and didn't have to resort to violence.
Sharing a clip of the incident, which occurred at the Rumor's Nite Club in Lakeland in August 2015, Dreka accused Dixon − who admitted to tugging on Gates' trousers during the show in bid to get his attention for her friend − of conspiring against her husband.
"You mean to tell me that @iamkevingates kicked the girl in the red jumpsuit and knocked the breathe out her?" she asked her 1.2million followers. " Because that's what she's been claiming and testified today in court.
Gates' lawyer pointed out that Dixon had remained in the venue following the incident.
Dreka continued: "She claims she fainted, but yet she and her friend stayed at the club at the front of the stage even after this incident. She also acquired a civil attorney early on... what does that tell you? She also touched him FIRST (more than once) without his consent but yet he was the one sentenced to jail today for the same crime.
"She and her friend also had very conflicting stories and were tripped up in many lies today in the courtroom. It was comical and sad at the same time to see how desperate people are for fame and money.
"Not to mention the prosecutors wanted to give him 60 days with anger management and community service but yet the judge decided to give him 180 days?!? Are you fucking kidding me. Inshallah justice will be served. #unjust #fuckery #polkcounty #smfh by the way, thanks for taking my husband away from our kids (sarcasm) #itsnotoverjustyet"
The Baton Rouge star's debut album, Islah, peaked at number 2 on the Billboard 200 following its release on 29 January.
© Copyright IBTimes 2023. All rights reserved.