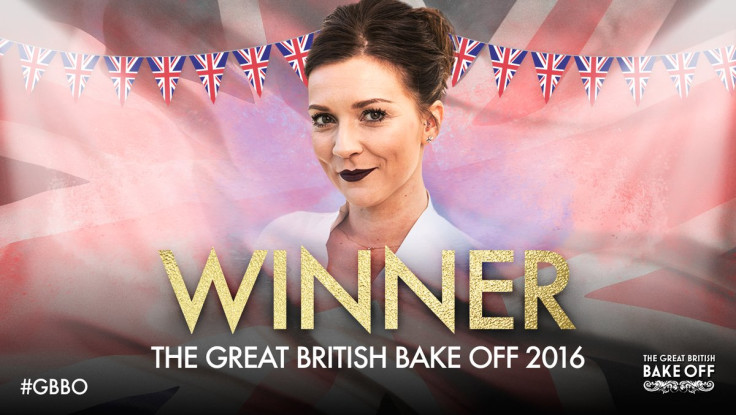 An average of 14 million people tuned into BBC 1 watched Candice Brown crowned the winner of The Great British Bake Off, overnight figures have revealed. As the hit cooking show prepares to move over to Channel 4, fans made sure it went out with a bang by giving the programme − that made Mary Berry and Paul Hollywood household names − its highest audience since it first aired in August 2010.
Initial figures reveal that the finale peaked at 14.8 million viewers just before 9pm, when Brown was named winner, meaning it surpassed the 13.4m that tuned in to see Nadiya Hussain win the series this time last year.
"Never ever ever thought I'd even get on this and I'm standing here with this," the 31-year-old PE teacher said, fighting back tears. "And that means more to me than anyone will ever realise."
Charlotte Moore, director of BBC Content, congratulated the Bake Off team saying the "BBC One brought over half of the British viewing public together to watch the final of The Great British Bake Off, delivering the highest-ever ratings."
Wednesday night closed the curtain on the show's time on BBC following Love Productions' controversial decision to sell the hit cooking show to Channel 4. According to Psychologist and language expert Judi James, the loss was enough to attract viewers.
"We get separation anxiety that can override logic. We drift about in a world of relative indifference or perhaps not active affection or enjoyment until we find we don't have something as an option any more and that's when panic and even a sense of unfairness kicks in," she explained. "It can be the same with romantic relationships: who knew you wanted that person until they left you or found someone else?"
TV producer Paul Duddridge previously criticised the move to Channel 4 telling IBTimes UK it could be the downfall of the hit series. He said: "Bake Off will keep its hard-core audience, but casual viewers will fall away, though that's not the end of the world. The show will now be able to benefit from commercial endorsements and tie-ups, which it currently can't exploit on the BBC."