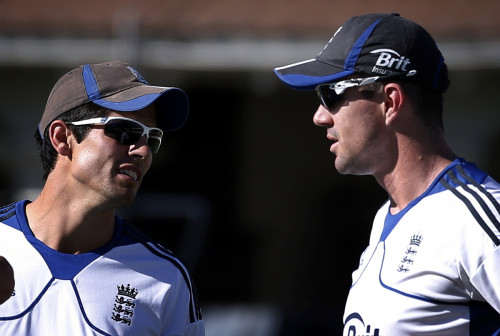 Despite Kevin Pietersen becoming the third high-profile victim of the Ashes series whitewash to Australia, the England management and selectors remain largely unscathed in an overhaul which is falling increasingly short in its comprehensiveness.
Though having replaced Hugh Morris at the start of February, Paul Downton's move as England cricket's new managing director can hardly be sold as a revolution sparked by the debacle down under; his appointment having been confirmed last October.
Former Test coach Andy Flower has of course departed as has chief selector Geoff Miller, but otherwise it is as you were. Chairman of selectors James Whittaker, one-day coach Ashley Giles, Peter Moores and most pertinently, Test skipper Alastair Cook, all remain.
In short, England are staging an inept attempt at an overhaul of their cricketing landscape with such figures retaining their positions following high-profile mistakes and still possessing the power to dictate change. A dangerous combination.
Evidence of Pietersen's divisive role first under Moores, amid his temporary one-day retirement, through Andrew Strauss's tenure as captain and during the recent Ashes tour is both clear and unsubstantiated.
The England and Wales Cricket Board had the opportunity to raise the curtain on the Pietersen affair and while stopping short of a public denunciation of the 33 year old batsman, produced a full explanation as to his omission from future international cricket. Such a signficant decision deserved as much.
Instead, they delivered a statement which insulted and patronised everyone who follows English cricket and such protection of the justification from those in charge points towards backs being covered at a time where honesty is required. England will make little progress with such a guarded policy at the very top.
The ECB are happy to out those responsible, those who could hinder English cricket's future, but they are unwilling to go the whole nine yards. Such swift and decisive decisions deserve proper clarification, particularly given the scrutiny those making them are already under.
Publically, Cook had done anything but fully back Pietersen. After the ECB statement which confirmed the England management had made a "unanimous decision" over his future, it suggests his mind was emphatically made up.
Had the ECB allowed us to be a fly on the wall during their summit meeting at Lord's on Tuesday, England's new era would not be overshadowed with such figure pointing. Without clarity we can only draw our own conclusions.
From the outside at least, Cook, who averaged 24.60 with the bat in Australia in the winter, has salvaged his role at captain at the expense of others. A skipper who made so many unconvincing and lacklustre decisions in the field and was all at sea with the bat (albeit as one of a number of England players) is unharmed as oppose to falling on his sword.
Rightly or wrongly, England have lost the most brilliant and talented player of a generation. Those who have survived should now be equally as accountable.