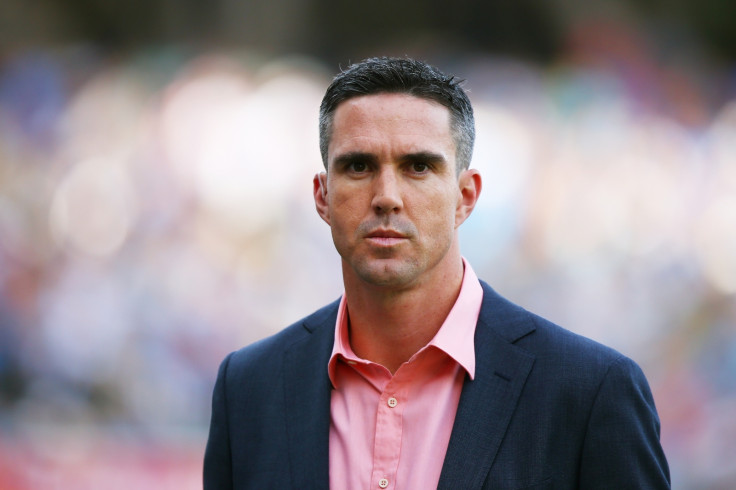 Kevin Pietersen has admitted that he is seeking face-to-face talks with incoming England and Wales Cricket Board chairman Colin Graves as he bids to seal a return to international cricket.
Pietersen has not played for England since being sacked last February in the aftermath of a humiliating Ashes whitewash, and his relationship with several senior players and ECB figures – including managing director Paul Downton and chief executive Giles Clarke - appeared to strike an all-time low with the subsequent release of his explosive autobiography.
Despite the fallout from the book, the talented batsmen's hopes of a comeback looked to have been given a real boost earlier this month when Graves, who will vacate his post as Yorkshire chairman in May to take up office at Lord's, expressed his belief that the selectors would find it hard to ignore Pietersen if he were to return to county cricket and score consistently.
That olive branch appears to have divided opinion at the ECB once again, with national selector James Whitaker insisting that the player was not part of their plans after naming a mix of experience and promising young talent in the 16-man squad for the upcoming West Indies tour.
An undeterred Pietersen, however, has always maintained his wish to return to the England fold at some point in the future and is evidently keen to meet Graves to further explore the possibility.
"I have had conversations with the chairman but I think what we need to do is sit down and do it face to face," Pietersen told Test Match Special. "I don't think me speaking on a telephone is the way forward in making big decisions. I love what Colin Graves has done for Yorkshire. It's an exciting time so to be part of that would be amazing."
A chance to banish memories of that painful Ashes tour and reclaim the famous old urn is something that provides particular motivation for Pietersen, who seems to have heeded Graves' comments regarding the need to return the county circuit and is subsequently seeking to negotiate a release from his IPL contract ahead of a likely return to Surrey.
"It does make me hungry," he added. "Up until two weeks ago there was no chance in a couple of people's minds that I would have the opportunity to come back and try to avenge the 5-0 defeat. Playing international cricket is something I've dreamt of as a child. Given an opportunity it's like being reborn or starting a career again."
Despite Graves' words hinting at the possibility of a much-needed injection of fresh thinking at the ECB and Pietersen's obvious enthusiasm for the cause, it nevertheless remains difficult to envisage the latter representing England again while the likes of Downton and Whitaker remain in their current roles and Clarke assumes his new job as the governing body's first president.
Pietersen's strained relationship with current England coach Peter Moores, who looks to have been handed a stay of execution after a shambolic World Cup campaign, would also appear to present a significant hurdle.
The two disagreed on a number of issues during Moores' previous stint in charge and that bitter dispute ended badly with Pietersen resigning as captain after just three games in 2009.