Kevin Pietersen: Sir David Brailsford Sympathises With Andy Flower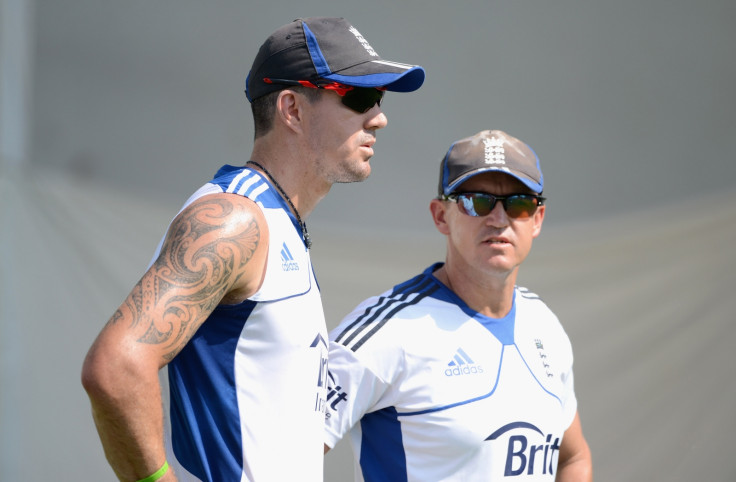 Kevin Pietersen's sacking from the England cricket team has been backed by Team Sky manager Sir David Brailsford, who empathises with former coach Andy Flower's attempts to marginalise the country's leading run scorer.
Pietersen's new autobiography, which will be published on Thursday 9 October, takes aim at Flower's regime, which the ex-England skipper claims saw him continually victimised.
In February, the 34-year-old was officially sacked by the England and Wales Cricket Board following the 5-0 Ashes whitewash defeat by Australia. But the country's woeful defence of their T20 World Cup title and a test series loss to Sri Lanka led to questions over his omission.
But Brailsford, who led Great Britain to eight Olympic cycling gold medals and Team Sky to two Tour de France general classification victories, said he understands why Flower was forced to ostracise Pietersen and eventually contribute to his exile from the England team.
"I am very sympathetic to Andy Flower and I think people forget that we hadn't won the Ashes [down under] for some time and he took us on the journey down to Australia and he won," said Brailsford, who was speaking at the Leaders Sport Business Summit in London.
"We were all jumping up for joy and celebrating that and he did it again. From a pretty poor run for the England cricket team, suddenly again we were winning the Ashes again and we were expected to win.
"Now he's being criticised for not having won the Ashes for a fourth time and I think we should stop and think about that for a moment because we're often about the time that we're in right now."
Brailsford himself was forced to leave out Bradley Wiggins from the Team Sky roster for the 2013 Tour de France after selecting Chris Froome, the eventual winner, as the lead rider for the premier race of the season.
"In terms of personalities, sport is all about managing difficult personalities," he added. "The best sports people in the world are not normal people most of the time, there is something driving them.
"You're bound to get scenarios when you're going to get conflict. You're always going to have a degree of conflict when you are managing driven individuals.
"Performing as a team is the optimum way of winning. When you have someone who is contrary to that team then you have to think about what you are trying to do.
"When you've got flair players and players who don't quite fit it's a challenge to try and manage those into a team. Sometimes it works, sometimes it doesn't."
© Copyright IBTimes 2023. All rights reserved.