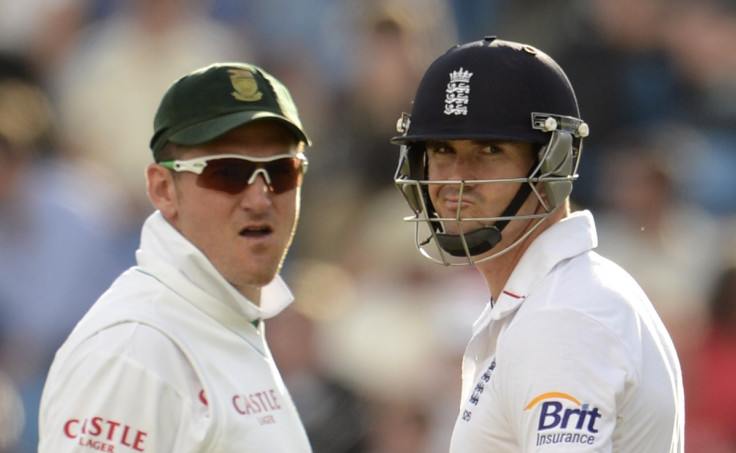 Surrey captain Graeme Smith has urged the England and Wales Cricket Board to break their wall of silence over the reasons for ending Kevin Pietersen's international career and admits to being "surprised" over his availability this summer.
A legal agreement between the ECB and Pietersen has delayed an explanation behind the 33-year-old's England exile but captain Alastair Cook says clarification over the issue is imminent.
Pietersen, who will skipper the Delhi Daredevils in the Indian Premier League between mid-April and the start of June and feature as one of four ex-England players in the Caribbean Premier League which begins in July, is available to appear for Surrey in all forms of cricket this season.
But with uncertainty remaining over the details over Pietersen's banishment by England, Smith has called on the ECB to divulge all information to allow respective parties to move on.
"I think it is always disappointing when those things start getting in the way of cricket," said Smith.
"Ultimately, if I can speak from a South Africa perspective, the motives need to be good, it needs to be about England performing and winning so when things are getting in the way of that it's obviously tough.
"It's always tough. I've played in a country where there are always influences and you need to manage those things."
With no England commitments, Pietersen will have the opportunity to add to just eight County Championship appearances for Surrey since joining the club in 2010, a factor that gives Smith reason for optimism ahead of the new campaign.
"It's a huge bonus," Smith gleamed. "To have a match winner like him, we've got a young group of guys, and to have a powerhouse, a crowd-puller, a match-winner as part of our team - the club are excited. I know he is motivated which is wonderful and we're looking forward to it.
"He's got a huge amount of international experience, he's performed all around the world. I think it would be naïve of us not to use him and to try and get the best out of him especially as he's motivated and wants to do well. He seems to have a soft spot for Surrey cricket club. I am looking forward to having him around.
"I was actually [surprised to have him available for Surrey]. He's obviously got some more commitments now with IPL and Carribean League but he obviously loves the game of cricket and loves to perform and wants to be a part of the club.
"It would be surprising when you [England] have a really quality player like that who is not at the back end of his career that you would try and make it work. Kevin's fit and still performing well and it was surprising."
England's transition since Pietersen's exit continued with a humiliating departure from the T20 World Cup which ended with defeat to Netherlands and throws into doubt Ashley Giles' ability to lead a new era.
Cook remains as leader of the Test team despite the 5-0 Ashes whitewash by Australia earlier in the winter but Smith, the ex-South Africa captain who announced his international retirement in March, says the skipper has questions to answer over his capacity to lead.
"He needs to answer some important questions over his role," explained the 33 year old.
"Do the players trust him? It's going to take a lot of energy. He's also going to have to focus on performing and scoring runs and if he does that it will really help his captaincy.
"He knows the environment he wants to take the players in and who he wants involved and he has to really back those decisions.
"Obviously within your own environment is crucial, communication and the direction in which you're taking people is important.
"It's important that the leadership of that England cricket team to build up those blocks again. England to me look a bit stale, looks like they need new energy and need a direction and someone to galvanise them and it will be interesting to see where they move with that."