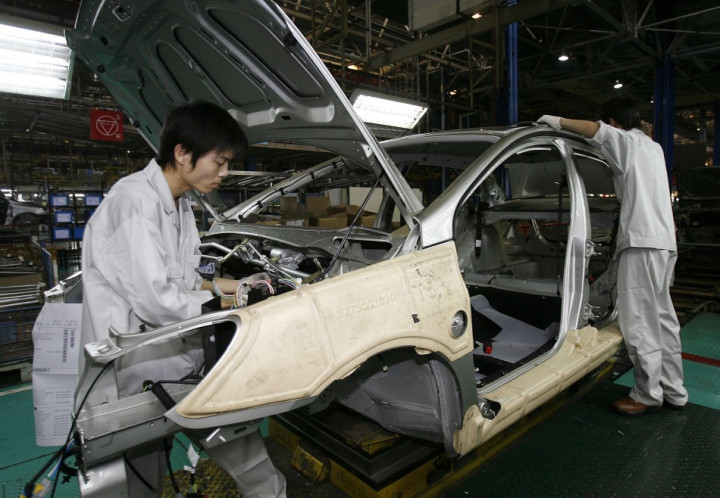 China's manufacturing activity has been stagnant in the month of November, with output contracting for the first time in six months, indicating "significant downward pressures" on economic growth.
The HSBC China flash manufacturing purchasing managers' index (PMI) declined to a six-month low of 50 in November from 50.4 in October.
A reading above 50 indicates expansion in the sector on a monthly basis, while a reading below the mark indicates contraction.
Output contracted during the month, with the corresponding index declining to a seven-month low of 49.5 from 50.7 in October, due to the continued easing in new export orders.
"Disinflationary pressures remain strong and the labour market showed further signs of weakening. Weak price pressures and low capacity utilization point to insufficient demand in the economy," said Hongbin Qu, chief economist at HSBC.
"We still see uncertainties in the months ahead from the property market and on the export front. We think growth still faces significant downward pressures, and more monetary and fiscal easing measures should be deployed."
Given a string of weak economic figures in recent weeks, there have been calls for more stimulus to avert a sharper slowdown in the world's second-largest economy.
Industrial production slowed to 7.7% year-on-year in October, down from 8.0% in September. Retail sales growth moderated to 11.5% in October, 0.1 percentage point lower than the previous month. Further, export growth and import growth also slowed in October.
In addition, fixed asset investment growth in January-October slowed to 15.9% year-over-year versus the last reading of 16.1% in January-September.
"With the outlook for investment still downbeat and policymakers unlikely to intervene heavily to shore up activity in the near term given the healthy labour market, we still expect growth to slow further over the coming quarters," said Julian Evans-Pritchard, an analyst with research firm Capital Economics.
In the third quarter of the year, China's economy expanded by 7.3%. While this beat analysts' forecasts of 7.2%, it represents the slowest expansion for more than five years after China reported a 6.9% growth in the first quarter of 2009.
The growth rate is expected to decline further in the fourth quarter, despite a number of stimulus measures by the government.
However, China's leadership is seemingly accepting the slow growth rate as they highlight a balanced and sustainable growth model for the economy.