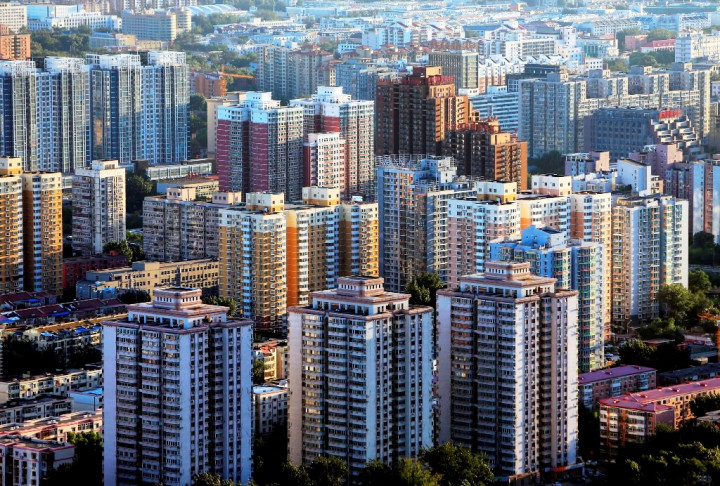 Chinese home prices fell for the second successive month in October from a year ago, official data showed, logging their steepest annual drop since records began in 2011.
Average home prices in 70 major Chinese cities dropped 2.6% year-on-year in October despite government attempts to lift the market, according to Reuters calculations from data published by China's National Bureau of Statistics (NBS).
The October reading was double the fall anticipated by the markets, and followed a 1.3% year-on-year drop in September.
The decelerating property market, which accounts for some 15% of China's economy, has intensified concerns that a softening housing sector will restrain growth.
Month-on-Month
Home prices were down 0.8% month-on-month in October, logging their sixth straight monthly drop. They dropped 1% in September.
New home prices fell month-on-month in 69 of the 70 major cities the NBS monitors, unchanged from September.
Economists' Take
Haibin Zhu, chief economist at JPMorgan in Hong Kong, told Reuters: "In the near term, we'll probably still see the adjustment continue. House prices will continue to decline and real estate investment will continue to slow down."
Bill Adams, senior international economist for PNC Financial Services said in a note: "...China's housing market is still on the way down in its correction. In addition to prices, construction activity and manufacture of the steel and cement used in the construction industry are also falling, a major headwind to real GDP growth. Real estate corrections can persist for 5-7 years, meaning this slump in China is likely to persist into 2015 and 2016 at least.
"The silver lining of China's housing correction is cheaper global commodities in late 2014: all around the world, middle class consumers are finding more of their salary left over after heating their homes and filling their gas tanks. Unforeseen second-order effects of China's housing correction are still a risk, but for the time being, the China's housing bubble seems to be deflating in a long, slow hiss, not a loud pop."
Tuesday's price data followed last week government figures that showed that China's property sales dropped 1.6% in October in terms of floor space, from September's 10.3% plunge.
Property investment, which impacts over 40 other sectors from cement to furniture, grew 12.4% between January to October from a year ago, its slowest pace in over five years.