China Likely to Cut 2015 Growth Target to 7% as Economic Activity Remains Weak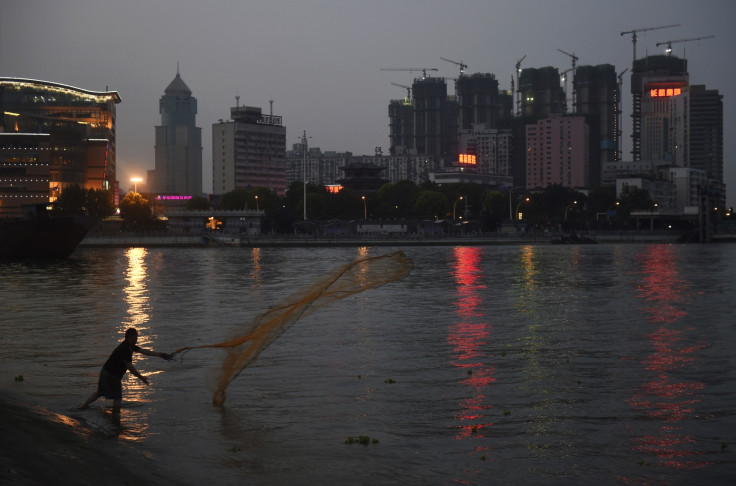 Economic activity in China remained weak in October as indicated by a slew of data, and the persistent weakness in the economy could prompt the government to cut down its official growth target for fiscal year 2015.
Industrial production increased 7.7% year-on-year in October, down from 8% in the previous month, according to the government data.
Electricity generation growth rate slowed to 1.9% in the month, from 4.1% in September. Industrial production is expected to slow down further to 7.5% in November, taking into account the shutdown of some of the highly-polluting steel mills in Northern provinces to meet the environmental requirements during the APEC summit.
Fixed asset investment moderated to 15.9% year-over-year in January-October, versus last reading of 16.1%. Property investment edged down to 12.4% during the 10-month period from 12.5% previously.
Retail sales missed estimates despite an 11.5% increase in October, down 0.1 percentage point from the previous month. Auto sales increased 4.5% in October, down from 6.7% in September.
"The overall monetary policy and fiscal policy will remain supportive in the foreseeable future; however, the economic fundamentals suggest that the potential growth of the economy is slowing," said economists at ANZ bank.
"It is reported that China's top leadership may lower the growth target of next year to 7.0% in the Central Economic Work Conference in December. We view this is a necessary and wise policy move to achieve a balanced and sustainable growth model and to pave ways for structural reforms."
In the third quarter of the year, China's economy expanded by 7.3%. While this beat analysts' forecasts of 7.2%, it represents the slowest expansion for more than five years after China reported a 6.9% growth in the first quarter of 2009.
The growth rate is expected to decline further in the fourth quarter, despite a number of stimulus measures by the government.
Chinese Academy of Social Science (CASS) estimates that China's growth will moderate to 5.7-6.6% in the period of 2015-2020, due to unfavourable demographic changes and diminishing return on the investment.
However, China's leadership is seemingly accepting the slow growth rate as they highlight a balanced and sustainable growth model for the economy.
President Xi Jinping discussed about China's 'new normal' economy during the latest APEC summit. The new model involves shifting from the previous high speed to a medium-to-high speed growth, improving and upgrading of the economic structure, and promoting innovation as a stronger economy driver than input and investment previously.
© Copyright IBTimes 2023. All rights reserved.