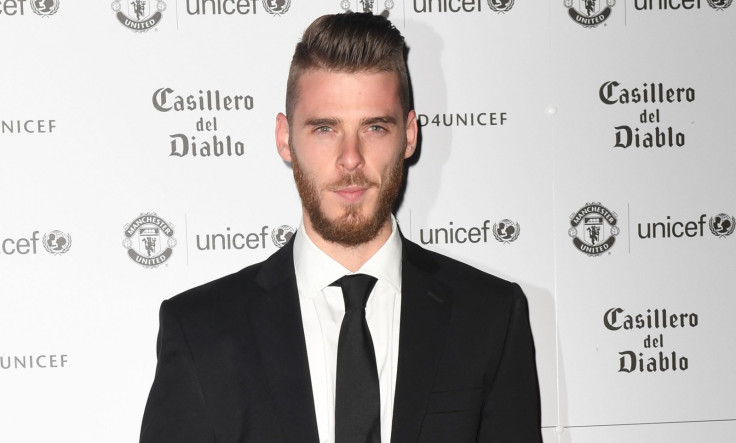 Manchester United goalkeeper David de Gea is no longer needed by Real Madrid, according to former stopper Bodo Illgner. The Spain international has been a long-time target of the Bernabeu club but Keylor Navas' displays have helped take the club to the summit of La Liga.
The 29-year-old missed the start of the campaign with an achillies injury but upon his return the club have taken 16 points from a possible 18 in the Spanish top flight. Meanwhile, in the Champions League, the Costa Rica international has conceded six goals in his three appearances.
De Gea came within minutes of returning to the Spanish capital, with Navas going in the opposite direction, on deadline day in the summer transfer window in 2015 but Real and United were unable to process the deal in time. But with Navas performing impressively, Illgner says pursuing De Gea is no longer necessary.
"With Navas Real Madrid has an excellent goalkeeper who has played super last season," the World and European Cup winner told German website Real Total. "Because of his injury, he has to find his rhythm and form, but I think the goal with him and Kiko Casilla is very well occupied.
"I do not think we necessarily again have to conduct hell-bent in the way the transfer of De Gea. Of course, I can not rule out this. Especially at Real Madrid you have the claim to get the very best. And that De Gea is among the very best in his position, he shows week after week [for United] in the English League and Europa League. He has also found his place in the Spanish national team. Nevertheless, I do not consider it necessary to invest a great many millions into a position that is already very well occupied."
Since failing to sign De Gea last year, Real's interest in the United 'keeper appears to have cooled. President Florentino Perez suggested in the summer it would be "difficult" to sign the former Atletico Madrid man particularly with Navas excelling. "I am not the one who has to decide," Perez said, according to the Manchester Evening News. "I would say it is very difficult to manage two great players in that position."