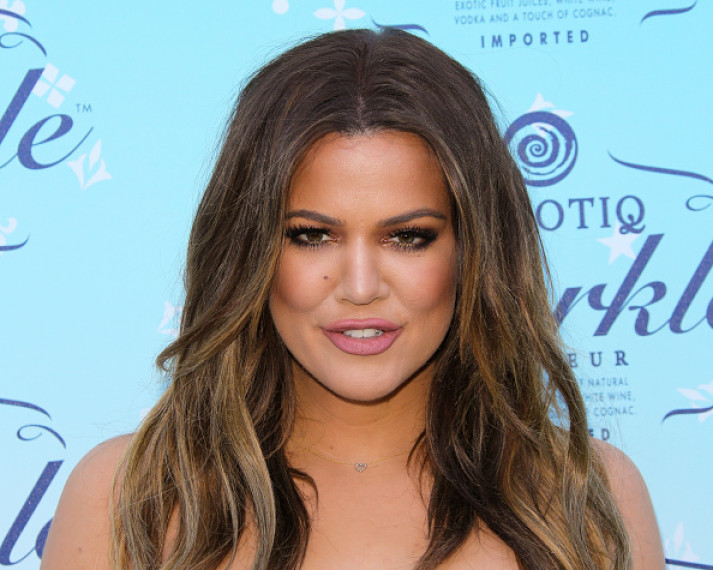 American reality television star Khloe Kardashian who once said that losing weight was her "biggest lifetime struggle and it does get her down," showed off her slim and trim frame on Instagram.
The 30-year-old Keeping Up With The Kardashians star posted a picture of her toned stomach, along with inspirational words about her fitness journey.
She wrote: "My fitness journey will be a life long journey. Fitness is not about being better than someone else… It's about being better than you used to be. I'm not where I want to be and who knows if I ever will be. But I am healthier than ever and due to my consistent workouts, I am slowly seeing results. Hi baby abs !! I see you!!! I hope to meet your other ab friends soon (yes I'm talking to my muscles. I've never met most of them before)"
Later, she posted another image of her on the red carpet from 2010, and revealed her motivation for the lifestyle changes.
Meanwhile, last year, Kim Kardashian's sister told Cosmopolitan Australia's February issue, that the weight loss was the result of her healthy eating habits and dedicated work out.
"I've definitely become obsessed with working out!" Khloe said. "It's funny, because my weight has always fluctuated – but recently so many people have been saying 'you look so good, you've lost all this weight.' It's actually been about a year and a half that I've been making a lifestyle change.
"There's no quick fix, I would say. If I ate better, I would lose weight faster, but I don't want to. I love food and there's lots of family time with food and your friends. I work out really hard so I can have my champagne and that part of life. I'd rather take longer to lose weight, but have fun doing it," she added.