Khloe Kardashian and Lamar Odom to reunite? Reality TV star gives basketball ace key to her Calabasas home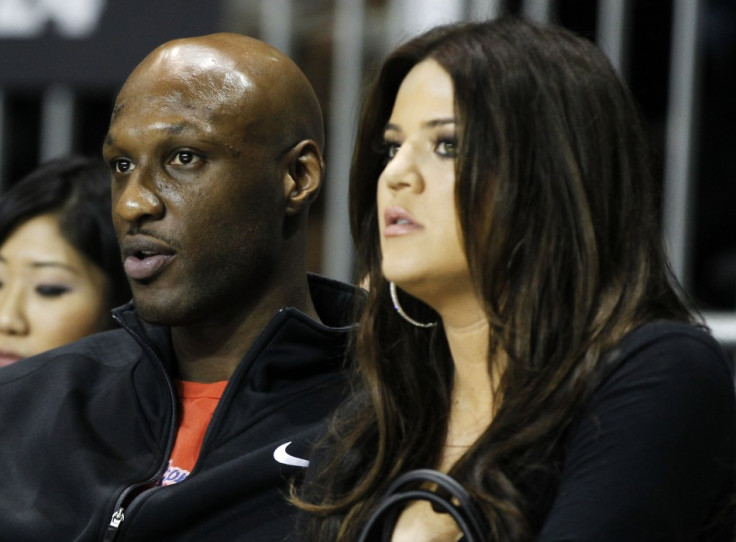 American reality television star Khloe Kardashian is reportedly giving her estranged husband, Lamar Odom, another chance.
According to Hollywood Life, the 30-year-old Keeping Up With The Kardashians star gave the 34-year-old professional basketball player, keys to her $7.2m home, located in The Oaks, a gated community in Calabasas, California.
"He's not allowed to stay over there at night. Khloe's not ready for that at all. And when he does go there, it's only when she's out of town and there very discretely," a source told the website.
"It's not like he's in her part of town often at all. But like I said, they're very discreet and 90-percent of the time he goes there is when she's not in L.A. He only goes there to get a few things, check on her place and leave," the insider added.
Kardashian filed for divorce from Odom, last year in December, after four years of marriage, citing irreconcilable differences.
Their marriage first hit the rocks when a video surfaced, showing him rapping about how he cheated on her. He was also allegedly not willing to take professional help for his drug addiction.
Reports that the couple have rekindled their relationship started after Kardashian posted a cryptic message on her Instagram account.
The message read: "He kissed her cheek and then she knew that you could become homesick for people too."
However, sources close to Kardashian and Odom said that they are taking things slowly.
"They're taking things extremely slow. They know each other like a book and there's no need to rush anything," another insider revealed. "Khloe's always aired on the side of caution and she's been hurt. When she's ready, everyone will know."
© Copyright IBTimes 2023. All rights reserved.