Kim Dotcom can keep his assets for now rules New Zealand court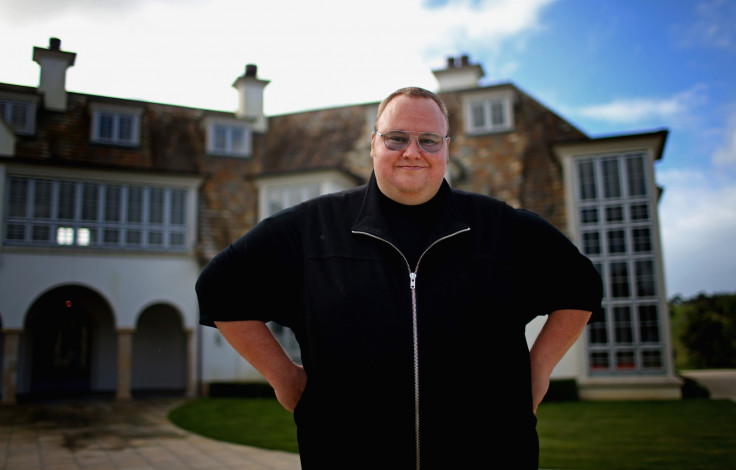 The High Court of New Zealand has ruled the US government cannot use legal theory to back up its claim on why Kim Dotcom's frozen assets should be given to the US.
"A major court victory for us today. The US government and Crown Law look like bullies who are playing dirty. They are breaking the rules just to win," Dotcom posted on Twitter.
New Zealand police raided Dotcom's mansion in Auckland and shut down his online locker file storage website Megaupload, which they claimed was engaging in "criminal copyright infringement on a grand scale".
At the time of the raid, the New Zealand authorities also seized millions of dollars in various bank accounts located in New Zealand and Hong Kong, as well as several luxury cars, the mansion, four jet skis, five TVs, a watch worth $10,000 (£6,540) and an Olaf Mueller photograph worth over $100,000.
Using a fugitive law to enforce the seizure of assets
The US government has also been fighting for three years to have Dotcom extradited so he can stand trial for charges of racketeering, wire fraud and money laundering, in addition to copyright infringement.
In July 2014, US federal prosecutors brought a civil forfeiture case against Dotcom, wishing to seize all the frozen assets, and in March, a federal judge in Virginia issued a default judgment stating the assets should be forfeited under the "fugitive disentitlement statute".
It mandates that if an individual is a fugitive of the US with an outstanding warrant for their arrest or extradition, any assets seized by the US government under civil forfeiture cannot be claimed back by the individual.
However, Dotcom and his legal counsel have consistently argued he cannot be considered to be a fugitive of the US if he has never stepped foot in the country.
How much control should a foreign government have?
The civil forfeiture case also raises concerns over how much the US government can assert its own legal system over the legislature of another country.
High Court Judge Rebecca Ellis ruled "the plaintiffs are New Zealand residents who are exercising their right to resist extradition", and that the fugitive disentitlement statute is not only not recognised in New Zealand, but is also "contrary to the principles of natural justice" that all citizens and residents are entitled to in the country.
She also brought up a judgment by the Law Commission, which states that although a foreign government usually starts the extradition process, it should not be considered as the formal applicant as this "gives it too great a standing and creates confusion about the degree to which Crown Law can be instructed by the foreign government".
Ellis pointed out the Crown's attorney general accepted the default judgment from the US without giving the plaintiffs a chance to challenge it in court.
The next extradition court hearing is scheduled for September, which will be just two months before Dotcom becomes eligible to become a New Zealand citizen.
© Copyright IBTimes 2023. All rights reserved.