Kim Dotcom: I Regret Not Taking Threat of Copyright Lobby and MPAA More Seriously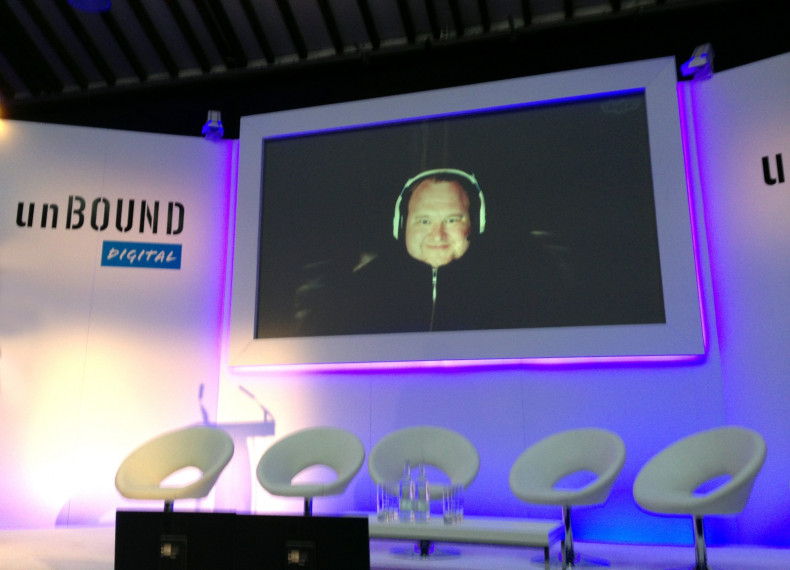 Kim Dotcom has spoken out about his long battle over copyright with the US government and his regrets about the events that have led to his arrest ahead of his bail breach hearing on Thursday that could see him return to jail in New Zealand.
"Would I have done things differently? Of course. My biggest regret is I didn't take the threat of the copyright lobby and the MPAA seriously enough," Dotcom said via live video link from his mansion in Auckland, New Zealand at the Unbound Digital conference in London on Tuesday.
"I thought that due to court decisions we were monitoring from our competitors like RapidShare who did exactly what we did and were winning in civil court proceedings, and YouTube was winning against Viacom – our sense was that we were protected by the DMCA law.
"We never for a minute thought that anyone would bring any criminal actions against us. We had in-house legal counsel, we had three outside firms working for us who reviewed our sites, and not once had any of them mentioned any form of legal risk, so I wish I had known that there was a risk."
"Officially broke right now"
It is clear that Dotcom is tired of the three-year-long legal battle. He has spent $10m (£6.4m) on his legal defence and says his legal team has now resigned since he has run out of money.
Despite this, his latest venture, an encrypted cloud file-hosting service called Mega, is earning revenues and will be valued at $210m once it merges with a publically-listed company in New Zealand.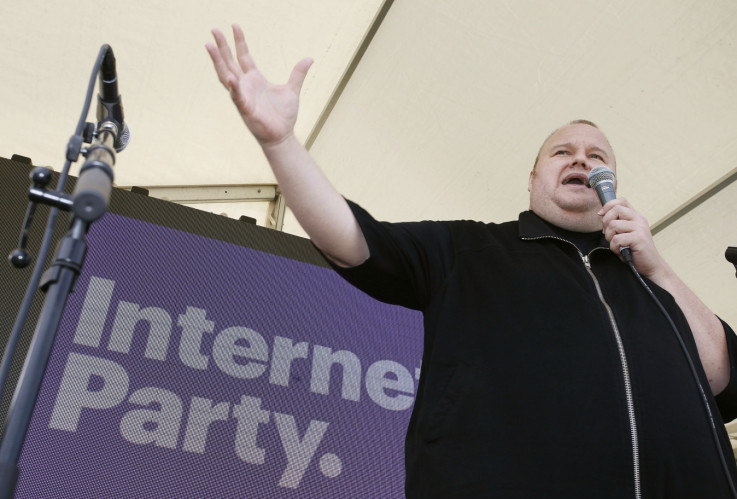 Dotcom's venture into politics with the Internet Party has not gone down well and might have turned the New Zealand public against him
Reuters
"As of today, I don't have a single share in Mega – it's all held in trust by my wife and my five children," he said.
"The US government has taken all my assets up until the raid in all jurisdictions and after I invested money into the Internet Party, the MPAA sued me civilly to try to seize those assets too, so I'm officially broke right now."
Dotcom's Internet Party failed to gain enough support to get into parliament in the September elections in New Zealand and might now disband.
He admits that his entry into politics may not have done him any good.
"This battle is quite exhausting – it has taken a lot of resources, a lot of time and energy, and I think I'm being unfairly persecuted here in New Zealand by the media because I engaged politically to try to change things and that unfortunately backfired," he said.
"Before I started my political movement, I was quite popular in New Zealand. Everyone was cheering for me to win my case, but after I got involved in politics and the Prime Minister and his party attacked me viciously, labelling me as a Nazi and saying I'm only going into politics to stop my extradition, well the New Zealand public heard that narrative and now I'm a pariah.
"The witch hunt worked, everyone wants to see me burn, and on Thursday I might go to jail because of that."
Governments are still spying on us
Dotcom says that even you ignore his own experiences, the world needs to pay attention as the US government "is spying on everyone in the world".
"It's just so dirty now, I've lost my faith in the law and the judicial system. Jimmy Carter said that US government is breaking 50% of the rights on the human rights charter, and in Australia, there is now a law where you can't even release information on the government anymore – you go to jail," he stressed.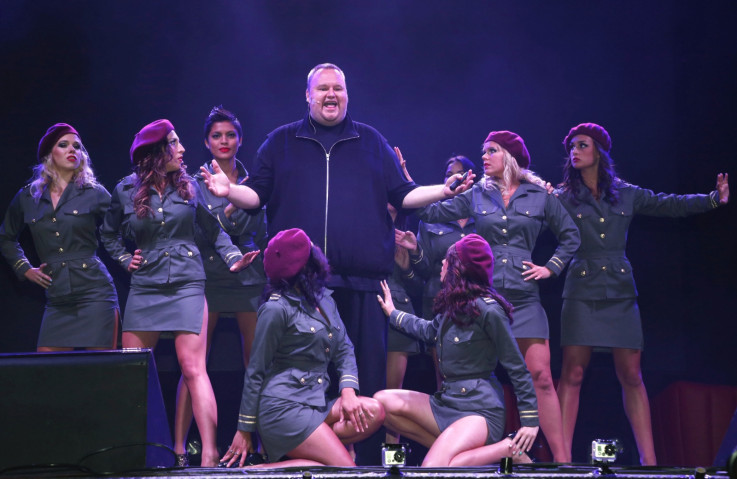 Kim Dotcom in one of his more flamboyant moments, surrounded by dancers at his opening party for Mega
Reuters
"More and more human rights organisations are pointing out how governments are becoming more aggressive in prosecuting people for revealing the truth.
"Today you go to jail for telling the truth and that can't be right, especially if the truth is that the government has been breaking the law and then lying to congress and parliament about it."
Dotcom said that copyright was always considered to be a civil offence and a decade ago, would have been considered to be on the same level as a parking ticket.
"Steve Wozniak spoke up about my case and said that you don't shut down the post office. When I started Mega Upload, it was about circumventing attaching big files to email. So how can someone who created a simple technology, who made 50 million people happy a year, now face 88 years in jail," he said.
"I'm an easy target because of my flamboyance. When you travel around on private jets and you go around with cars that have number plates saying 'God', 'Stoned' and 'Mafia' on them, it's probably not the best for keeping a low profile.
"Make sure you send me some cards in appreciation for what I'm trying to do – if I go back to jail, send me a photo of a cat."