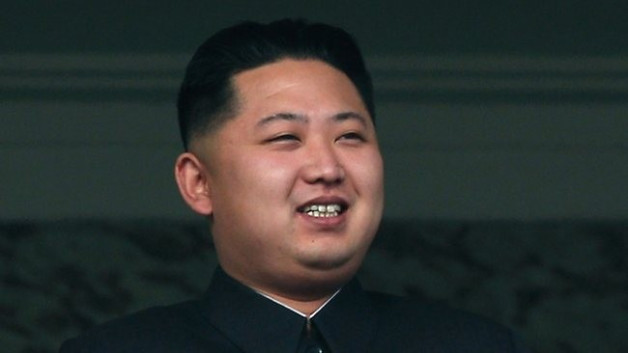 The bizarre secret world of Kim Jong-un has been laid bare in a series of revelations by his father's former sushi chef.
The North Korean leader's repeated nuclear threats have played havoc with western policy in recent weeks.
But the 5ft 7in "Dear Leader" is actually obsessed with western culture, said Kenji Fujimoto, who defected from the regime 13 years after he was appointed personal sushi chef to former leader Kim Jong-il.
In a rare glimpse into the inner workings of the regime, Fujimoto said Kim was a connoisseur of French wines and was partial to mentholated Cartier cigarettes.
Kim also rides an American-made Harley-Davidson that he inherited from his father, and enjoys driving about his palace grounds in a Mercedes.
"He drove it personally when he was only seven," Fujimoto told the Sun from his home in Tokyo. "They made a special seat for him because he could not reach the pedals. I've been in the passenger seat."
Japanese-born Fujimoto said Kim worshipped the physique of Hollywood body-builder Jean-Claude Van Damme.
The chef recalled Kim's amazement as he watched a karate movie starring Van Damme, when the future leader was moved to remark: "His action is so awesome."
Fujimoto added that Kim "started buying fitness equipment and taking protein supplements" in a bid to emulate his idol. "He watched foreign movies a lot and is a big fan of The Beatles," said Fujimoto.