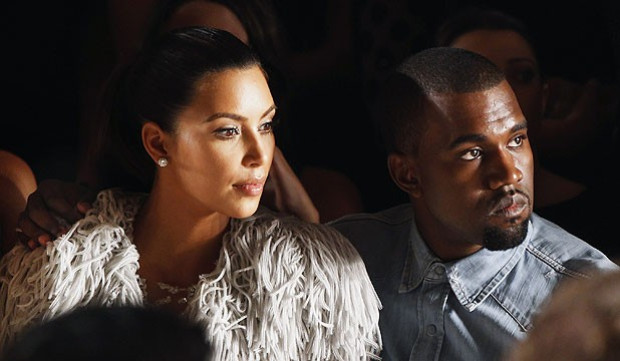 Kim Kardashian has revealed that she intends to take Kanye West's name when they get married.
The reality star, who has a daughter with her rapper fiancé, believes the romantic gesture will show her commitment to her new family.
West popped the question to Kardashian on her 33rd birthday at San Francisco's AT&T Park.
He had asked her mum, Kris Jenner, for her blessing before presenting her daughter with a flawless 15-carat diamond ring designed by jeweller Lorraine Schwartz.
"I will [take his name]," the bride-to-be told E! News.
"It'll be Kim Kardashian West. No hyphen."
According to the Keeping Up With the Kardashians star, their relationship has gone from strength to strength since they welcomed their baby girl North in June.
"You really have a sense of family, especially with us having our daughter, and our relationship has been best friends and we've known each other for so long that our relationship has always been amazing," Kardashian said.
"But I think it's gotten so much better after we had our daughter and just since we've been together for almost two years now."
The Keeping up with the Kardashians star was previously married to Damon Thomas for four years and NBA star Kris Humphries for just 72 days.
She has now put her future husband in charge of wedding number 3.
"I'm going to leave this up to him. Whatever he wants," she said.
"We haven't even talked about anything - it's been such a whirlwind. We need like a moment to relax and figure it all out."