Amazon says that for every 100 printed books it sells in the UK, the company sells 114 ebooks for its Kindle range of ereaders.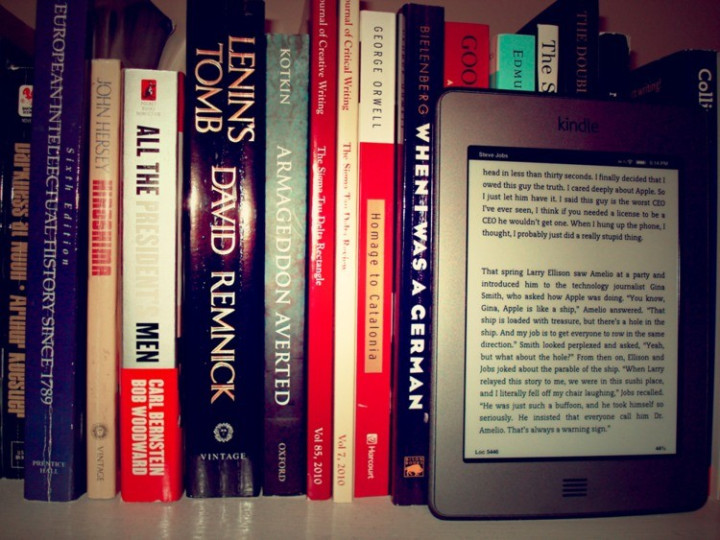 The Kindle ereader has been on sale in the UK for less than three years but in that short time it has revolutionised the publishing industry. Although other companies, like Sony and Kobo, have launched rival ereaders, the Kindle remains the standard bearer.
The Guardian is reporting that figures set to be released by Amazon today, show customers are now buying more ebooks than paperbacks and hardbacks combined. \"According to unaudited figures released by the company on Monday, since the start of 2012, for every 100 hardback and paperback book sold on its site, customers downloaded 114 ebooks.\"
The figures took into account sales of printed books which did not have a Kindle version but excluded free ebooks, of which there are over a million available on the Kindle platform.
\"As soon as we started selling Kindles it became our bestselling product on Amazon.co.uk so there was a very quick adoption. [People] are buying four times more books prior to owning a Kindle,\" an Amazon spokeswoman said. \"Generally there seems to be a love of a reading and a renaissance as a result of Kindle being launched.\"
Ebooks currently constitute 30 percent of the total UK market. Amazon has somewhere in the region of 20 to 30 percent of the UK printed book market, but Amazon has cornered 90 percent of the ebook market.
An international version of the Kindle 2 went on sale in the UK on 19 October, 2009 and since then Amazon has launched the Kindle DX, Kindle Keyboard, Kindle 4 and most recently the Kindle Touch.
Amazon has never revealed exact sales figures for its Kindle devices, preferring to simply say it is the best-selling item on Amazon.
Jorrit Van der Meulen, vice-president of Kindle EU, said: \"Customers in the UK are now choosing Kindle books more often than print books, even as our print business continues to grow. We hit this milestone in the US less than four years after introducing Kindle, so to reach this landmark after just two years in the UK is remarkable and shows how quickly UK readers are embracing Kindle. As a result of the success of Kindle, we\'re selling more books than ever before on behalf of authors and publishers.\"