Kodi v18 update 'Leia' brings major upgrade, official Xbox One app closer than ever
Kodi goes 64-bit on PC, development team calls it a 'major step' towards UWP version.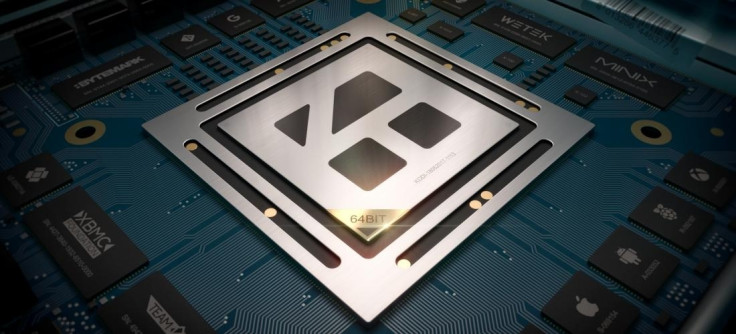 Kodi users on PC are no doubt celebrating after Kodi's volunteer development team announced that it has finally released a 64-bit version of the open-source streaming platform. A development build of Kodi's next major update – dubbed "Leia" after the late Carrie Fisher's Star Wars heroine – is now available to download for Windows 10.
The update, which should give Kodi's performance on PC a significant boost with the lack of RAM restrictions, also heralds a "major step" towards a Universal Windows Platform application, Team Kodi said in a blog post.
Said app would see Kodi arrive officially on Xbox One and other platforms that support Microsoft's app store – a potential entry-point for Kodi's less legitimate pirate add-ons to make their debut on the home console.
"You might wonder where the UWP version is that a lot of you are longing for so they can run it on their Xbox One?" wrote Team Kodi. "All we can say is that it is being worked on and work is slowly progressing."
"Getting Kodi running as 64-bit is actually a big step towards UWP because it involved the same external libraries issue that needed to be solved and compiled."
The team noted, however, that there is still plenty of work to be done before Kodi comes back to its spiritual home: "...we have to change or remove over 800 function calls that are not permitted or unavailable and those need to be solved for having a functional application. So for now there's no UWP yet. Should this change we will be the first to let you know."
Kodi was initially conceived as a homebrew solution for media playback on Microsoft's first Xbox console (and appropriately dubbed Xbox Media Center at the time). The software is now compatible with Windows, MacOS, Linux, Android, iOS, and many other notable platforms.
The completely legal software has a darker side however, as its open-source nature has been abused to bring pirate add-ons that stream premium TV, movies and sport for free. While Kodi's developers have admonished these extensions and rallied against representations of Kodi as a pirate platform, the brand has nevertheless become synonymous with modern piracy.
© Copyright IBTimes 2023. All rights reserved.