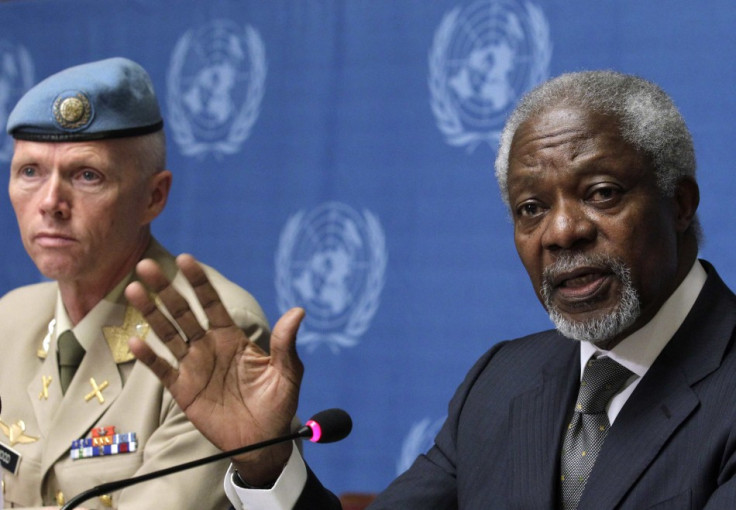 Kofi Annan has resigned as the international envoy to Syria. He cited "finger-pointing and name-calling" in the UN Security Council as the reason for his departure as Syria mediator, Reuters said.
UN secretary-general Ban Ki-moon expressed his "deepest gratitude" to Annan, the joint UN-Arab League envoy for his efforts made to solve the crisis.
"Kofi Annan deserves our profound admiration for the selfless way in which he has put his formidable skills and prestige to this most difficult and potentially thankless of assignments," he said.
The UN secretary-general said consultations with the Arab League were under way to find successor.
While adding that "bloodshed is not the answer", Ban admitted that Annan's six-point plan had failed to "turn away from violence in favour of dialogue and diplomacy".
"The UN remains committed to pursue through diplomacy an end to the violence and a Syrian-led solution that meets the legitimate democratic aspirations of its people," Ban said.
Russia's UN ambassador Vitaly Churkin said: "We have supported very strongly Kofi Annan's efforts. "He has another month to go and I hope this month is going to be used as effectively as possible under these very difficult circumstances."
Chris Doyle, director of Council for the Advancement of Arab British Understanding, tweeted: "There should be a successor to Annan but only with a very powerful mandate and a commitment from key powers not to undermine the mission." .