Three-time Olympic medallist Kriss Akabusi believes Dwain Chambers' return from doping shame to being part of Team GB's athletics squad for the London 2012 Olympics should act as inspiration for those seeking second chances in society.
Chambers, shot-putter Carl Myerscough and cyclist David Millar have all benefitted from the overturning of a British Olympic Association bylaw which banned athletes from subsequent Olympic Games following doping offences.
Having served a two-year ban in 2003 after being found guilty of doping, Chambers is one of three athletes entered for the 100m event, and Akabusi believes the 32 year old's case works as a great example to young people.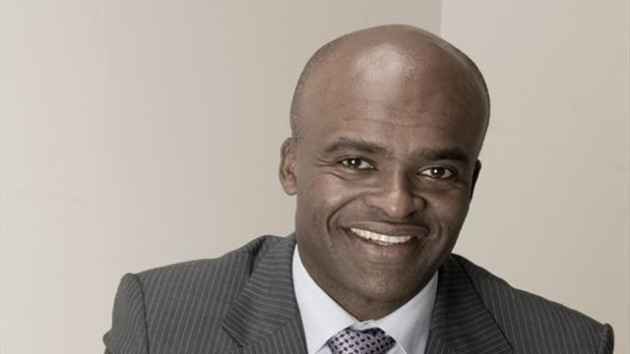 "He most definitely deserves his place in the squad, we've all been young once and made mistakes once and I'm definitely not for the one strike and you're out policy," Akabusi told IBTimes UK.
"It's a great story really, he's a young man who has been redeemed and is now in the British team.
"It's going to be very tough for him to make the final but it's a great message for young people who do mess up; pay your time you can actually redeem yourself and be a role model for people who were once lost and now are found and hopefully that's the line that people will take.
"His drug bust was nine years ago, if you were being lambasted for something you did nine years ago then you'd feel a little bit peeved as well," he added.
The former European gold medallist, along with James Dasaolu and Adam Gemili will make up the three-strong 100m team which will compete at London 2012.
While Croydon-born Dasaolu has achieved the A standard time of 10.18 seconds on two occasions, 18 year old Gemili achieved the time just last month.
His time of 10.08 seconds is the second fastest by any European athlete this season, and comes from a man who gave up a career in football to pursue athletics at the start of the year.
In an era which has seen sprinting dominated by athletes from Jamaica and America, Akabusi, who is promoting Yahoo!'s memorable Olympic moments, believes Gemili's emergence on the scene could spark a new era in British sprinting.
"I think Adam Gemili is a sign of things to come and I'm hoping that other young footballers who get turned away will look at Adam's lead and come into athletics," he said.
"He's a young guy, played for Chelsea, found himself going down the divisions and then decided to opt for athletics and football's loss is athletics' gain.
"He's fresh and it's all about experience and I'm hoping now that he will be guided; 70% of first timers do flunk. He might be one of those memorable moments, he could be.
"If he turns up and busts a record, breaks the British record, gets into the final, gets onto the podium or doesn't make the podium they will all be memorable moments."
In the women's team, the selection of European 800m silver medallist Lynsey Sharp has been met with surprise, as her inclusion saw Jenny Meadows, Marilyn Okoro and Emma Jackson all omitted.
Having only achieved the B standard for the 800m, while the overlooked trio have all clocked the A standard, her inclusion means the three athletes, regardless of their qualification credentials, can't be selected.
While Simpson finished seventh at the European Championships in Helsinki last week, Meadows was unable to run due to an Achilles problem, and Akabusi says it's refreshing to see a squad selected on form.
"You can't not turn up at different events or turn up and not run and then expected to be selected so in her heart of hearts when she [Meadows] pulled out or the European Championships then chances were she wasn't going to go," he said.
"I think it costs a lot for an athlete to go through to the Olympic Games and in this world of austerity you can't just take people no matter what they've done in their past.
"In this case Lindsey Sharp will be building on the legacy of Jenny Meadows and those who have gone before her have done. It's tough, but that's athletics. It's about the people who are on form today.
"I know everyone is going to be talking about Dwayne Chambers but for me these are the stories, the young Adam Gemili and Lindsey Sharp because athletics is about endeavour it's about opportunity and these young guys in four years time will be old sweats and we'll see them here first."
Kriss Akabusi is a Yahoo! ambassador, speaking to promote their "Memorable Moments" Campaign. To find out more about this and to follow all the action this summer go to yahoo.co.uk/Olympics