A fourth person has died after a shooting in the Kronospan factory in Menznau, Switzerland.
The unnamed victim succumbed to their injuries a day after the 42-year-old gunman attacked factory workers in the plant canteen and on the shop floor.
Victor Berisha, from Kosovo, was identified as the shooter at the wood processing factory. Three people, including Berisha, died at the scene. Seven more were injured, six seriously.
Among the victims was Benno Studer, 26, a Swiss athlete. Lucerne police spokesman Urs Wigger said Studer was a successful wrestler in the traditional sport of Schwingen.
On his profile on schwingenonline.ch, Studer described himself as "cheerful, positive, prepared". He said he always makes the best of life.
After his death was announced, friends and wellwishers left messages of condolences for his family on his Facebook page.
A Kosovo government official identified the shooter as Berisha, an ethnic Albanian. As a Swiss citizen, he had still to be identified by Swiss authorities.
Swiss news website Blick referred to him as 'Victor B', saying he was a machine operator and a father.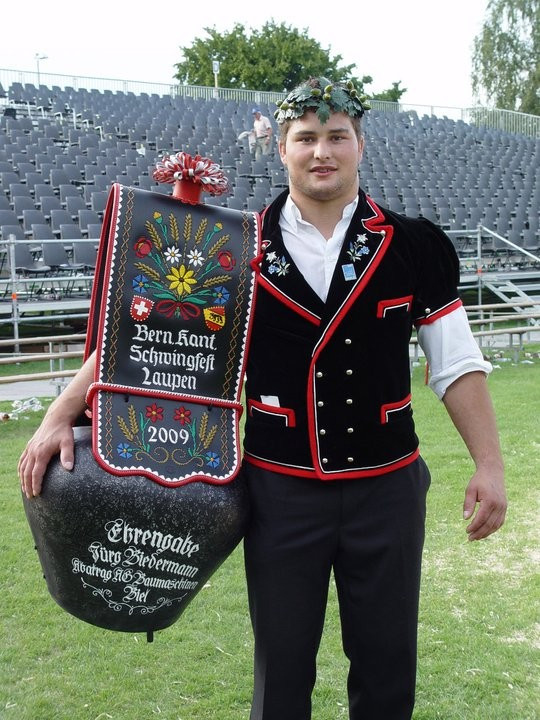 Wigger could not confirm if Berisha turned the weapon on himself.
Kronospan chief executive Mauro Capozzo said Berisha had been with the company for more than 10 years and described him as a "quiet man".
Another employee told Swiss news website Luzerner Zeitung that Berisha had been experiencing psychological problems for the last 12 months, saying he talked to himself and people who were not there.
The weapon used in the attack has been identified as a Sphinx AT 380 handgun, a compact pistol produced by a Swiss company.
Capozzo said he could not understand what had happened and offered his condolences to friends and family of those killed.
He denied claims on Blick tyhat said the firm planned production cuts that would threaten jobs.
Switzerland has one of the highest rates of gun ownership in the world. About one in four people own a gun.