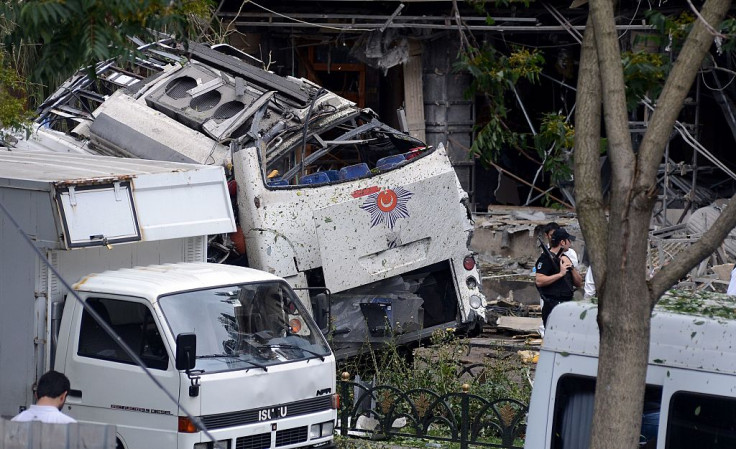 A radical offshoot of the Kurdish PKK has claimed responsibility for the suicide bombing in Istanbul on Tuesday, 7 June, which killed 11 people. The car bomb attack targeted a police bus during the rush hour near one of Istanbul's main tourism areas.
The Kurdistan Freedom Hawks (TAK), a radical offshoot of the PKK, claimed responsibility for the attack in a statement on its website, which said the attack was a suicide bombing.
The statement praises the "martyr" who committed the attack "for our people murdered in Nusaybin". On 6 June, the Turkish military announced that 1,000 PKK militants had been killed in clashes in Nusaybin district, which is in the Kurdish majority south-east of the country.
The statement also issued a warning to tourists planning to visit Turkey: "You are not our targets but Turkey is no more secure for you."
The TAK claimed responsibility for a suicide bombing in Turkish capital Ankara in March which killed 37 people, and another in the city three weeks previously which killed 29 people.