Kurds return to Yuksekova to find homes devastated by raging civil war
Residents of the town of Yüksekova in south-eastern Turkey returned after the partial lifting of a curfew, only to find scenes of utter devastation. Apartment buildings have been flattened, houses are missing their roofs, there are huge holes in the walls, and bomb craters in the streets.
Turkey's conflict with Kurdish militants, said to have left more than 5,000 people dead since July 2015, has also destroyed at least 11,000 homes in five south-eastern towns. Deputy Prime Minister Numan Kurtulmus put the estimated cost of demolishing and rebuilding the affected structures – in the districts of Sur, Silopi, Cizre, Idil and Yüksekova – at approximately 855 million Turkish lira (around £200m).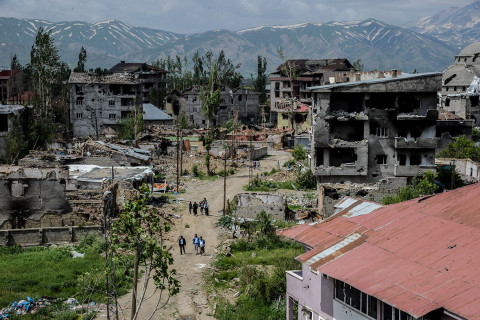 Large swathes of towns in the mainly Kurdish south-east have been devastated by daily shelling, blasts and gunfire in battles that are still raging, even as President Tayyip Erdogan says the Kurdistan Workers Party (PKK) is in its "death throes". The Turkish government has promised to reconstruct all areas destroyed in the fighting.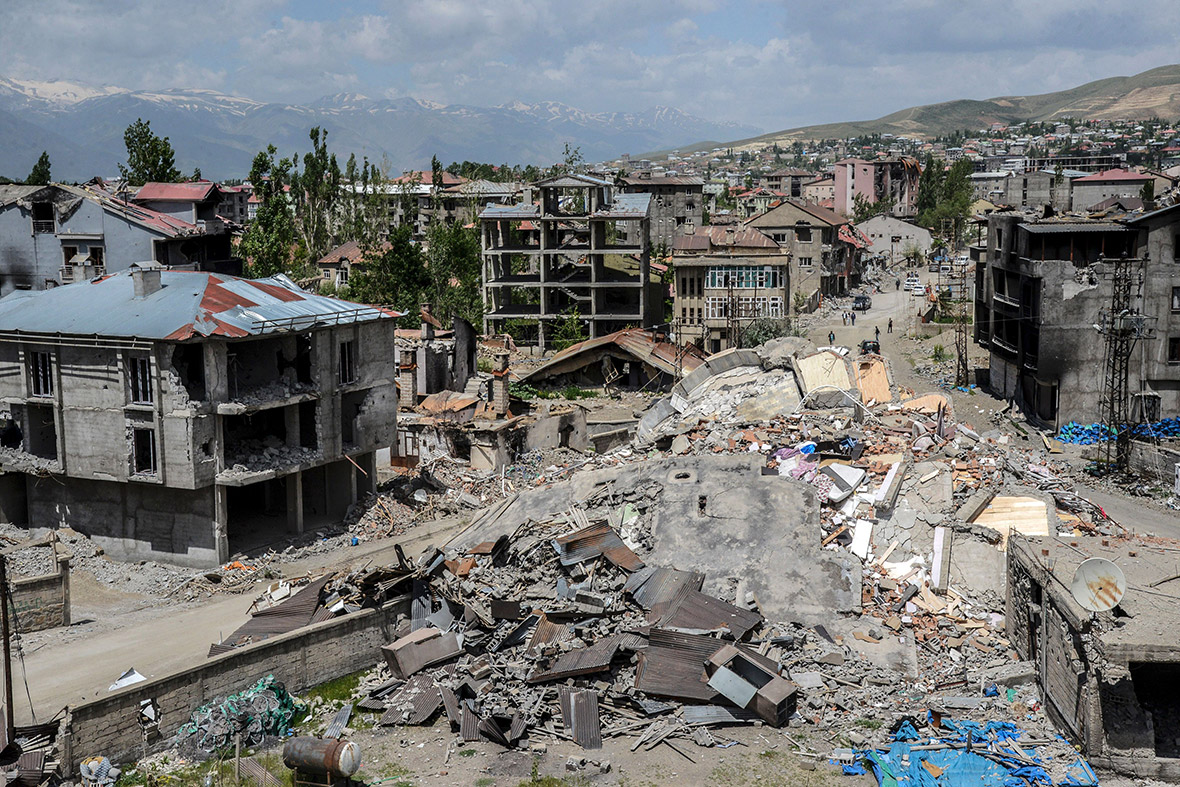 According to military sources, 5,000 PKK militants have been killed since the conflict resumed, around half in south-east Turkey and half in northern Iraq, where the PKK has bases. They put the death toll for Turkish security forces at around 500.
The PKK, designated a terrorist group by Turkey and its Western allies, launched its insurgency in 1984 and more than 40,000 people have been killed in the conflict.