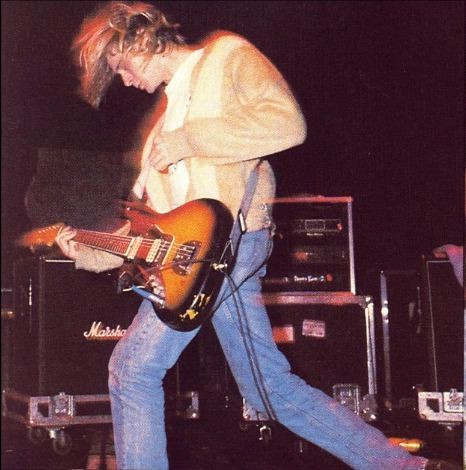 Courtney Love, the widow of Nirvana frontman Kurt Cobain, has said that a musical based on the songs of the rock group is "very likely to happen".
Love had previously dismissed the idea of a Kurt Cobain-based musical, stating that "sometimes it's best just to leave things alone".
But it appears she has changed her mind and now wants to take the life story of the legendary rock singer to Broadway.
Speaking in the run up to the 20th anniversary of Cobain's death, Love said that she and Frances Bean Cobain, the couple's daughter, have warmed to the idea of producing a musical about the singer following the response from the grunge legend's fans.
She told the NME: "After being swarmed by tons of Nirvana fanmail and social media posts pushing for a musical to become a reality, both Frances and I have thought long and hard and agreed that if we can reach up to the highest shelf and select a team of the greatest and most respected writers, producers and directors, then a Broadway musical is very likely to happen."
Love added she would only go ahead with the musical if the story about the singer, who killed himself on 5 April 1994, was one "which hasn't been told before".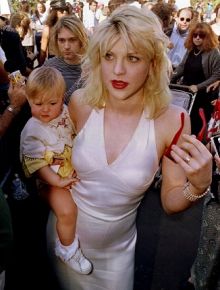 She added: "I would devote countless hours with an A-team to create a project that reflects Kurt in the most respectful but honest way possible, so that his story, his music and his legacy can be resurrected on stage for not only the world to see, but more importantly for our daughter to see.
"I know her father's spirit will be on that stage, and sitting in that theatre with her will be the most emotional experience of our lives."
Rumours of a musical based on the songs of Cobain first began in 2012 after Love's then manager, Sam Lufti, claimed that work on a musical was already underway.
The ex-Hole singer shot down the suggestions, however, claiming she intended to keep control on as much of her late husband's work as possible.
"I got so bullied into selling what I sold. I regret it so much. I'm never selling the rest of it," she said.
Nirvana is due to be inducted into the Rock And Roll Hall of Fame just a few days after the 20th Anniversary of Cobain's death. The Seattle based band, also consisting of Dave Grohl and Kris Novoselic, will be formally inducted by REM singer Michael Stipe.