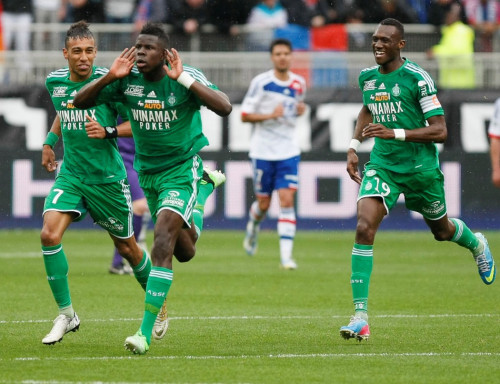 Chelsea's January signing Kurt Zouma has revealed that Jose Mourinho was a key factor in his decision to snub other clubs and move to Stamford Bridge, with reports claiming Manchester City and Newcastle United also tried to secure his services.
The Blues completed the signing of the 19-year-old defender on deadline day in January but Mourinho decided to loan him straight back to Saint Etienne for the remainder of the season to continue his development.
Zouma admitted last month that Mourinho called him to convince him to move to Stamford Bridge and the young centre-back has now revealed the details of that conversation. "Mourinho called me, he clearly told me he wanted me.
"I jumped at the chance, the two clubs have been in contact, this is happiness, I'm glad along with my family. I had been warned, he called me in the night, he speaks French very well, I understood very well and responded, I had nothing prepared. He told me to keep playing and we would keep in touch," Zouma said in an interview with BeinSport as quoted by Le 10 Sport.
Zouma also claims that Mourinho encouraged him to sign by comparing him with Raphael Varane, who was a pivotal player under the Portugese boss during his tenure at Real Madrid despite his youth.
"He told me about Varane, he took Varane (as an) example, I had him in the back of my head, Mourinho is a great coach, I already loved Chelsea since I was little, I jumped on this opportunity to sign."
The new Chelsea defender, who has been earmarked as John Terry long-term replacement, is considered one of the finest young players in Europe and Mourinho had been monitoring him since his impressive performance in the Under-20 World Cup last summer, where he led France to victory.