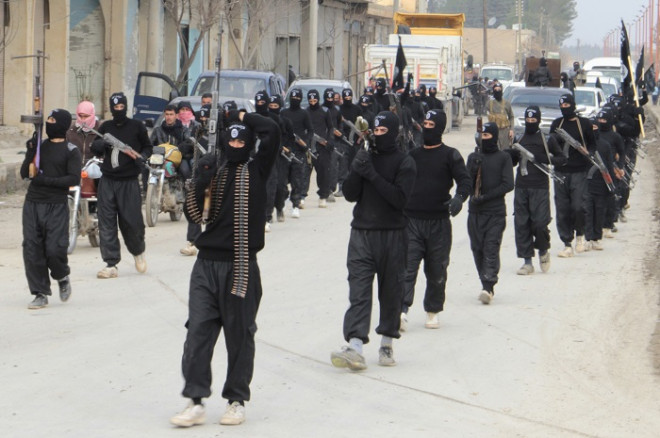 Kuwait's justice and Islamic affairs minister has rejected American claims that he called for jihad in Syria and raised money for terrorist activities.
Nayef al-Ajmi described the accusations as "baseless and groundless," according to the Kuwaiti state news agency Kuna.
The rebuff comes after comments made by the US Treasury Undersecretary David Cohen were widely reported in American media. Cohen said the Kuwaiti minister had "a history for promoting jihad in Syria" and that images of his face had been used on fundraising material for the al-Qaeda linked Jabhat al-Nusra group.
Kuwait is unique in that it's one of the only Gulf states that doesn't openly support rebel factions in Syria.
Both Saudi Arabia and Qatar have publicly backed rebel groups and have provided money and weapons to the opposition, although they have fallen out over which militias to back.
On the other hand, Kuwait has focused its efforts on fundraising for Syrian refugees that have fled the conflict.
The Gulf kingdom has donated more than $70m (£42m, €51m) to United Nations fundraising appeals while many millions more have been channelled to support refugees through private donations.
According to Cohen, this unregulated world of donations has been exploited by rebel groups to fund their jihad in Syria.
Al Ajmi's ministry has encouraged private donations for Syrians at mosques, which Cohen said was a "measure we believe can be easily exploited by Kuwait-based terrorist fundraisers."
Young Muslim men from across the globe have arrived in Syria to wage jihad against Bashar al-Assad's government.
Gulf countries like Saudi Arabia, Yemen and Kuwait are thought to provide a sizeable proportion of the global jihadi contingent, but they've also been joined by wannabe fighters from Europe and North Africa and the Middle East.
In a statement released through the state news agency, the Kuwaiti cabinet "reiterated Kuwait's firm rejection to all forms of terrorism regardless of its justifications."
"Al-Ajmi affirmed that all his activities and efforts are part of Kuwait's well-recognised official and unofficial efforts in charitable, religious and humanitarian realms," it said.