Monaco sensation Kylian Mbappe is considering a move to Arsenal solely because of Arsene Wenger, but only sees the Gunners as a "stepping-stone" in the long term, it has been claimed.
At just 18, Mbappe is Europe's most sought-after young talent after a remarkable breakthrough campaign with Monaco last term. Already a full France international, the striker is expected to command a transfer fee that could eclipse the record £89m ($112.3m) Manchester United paid Juventus for Paul Pogba in August 2016.
United and Real Madrid have already lodged record-breaking bids for the youngster, with Arsenal testing Monaco's resolve with a €100m (£87m) offer, as reported by the Daily Telegraph.
The same publication also claimed Wenger is looking to rebuild his attack this summer, identifying Mbappe, along with his fellow France internationals Alexandre Lacazette and Thomas Lemar, as his preferred targets.
Given the weight of competition from other clubs and their own failure to qualify for the Champions League last season, many have cast doubt on Arsenal's ability to draw established names to the Emirates this summer.
But French daily Le Parisien suggest the north London side's participation in the Europa League next season wouldn't be a problem for Mbappe, who would relish the opportunity to work under Wenger regardless of what competition they are in.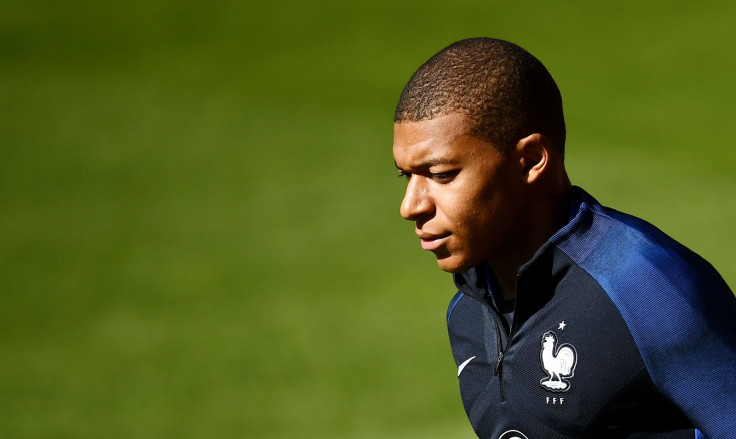 A source close to Mbappe told the newspaper: "Wenger, he is great. If Mbappe were to sign for Arsenal tomorrow, it would be for him. He knows how to shape young players, especially the former strikers of the French team, Thierry Henry and Nicolas Anelka. The Europa League is not an obstacle in itself."
While Arsenal fans will eagerly greet suggestions the Frenchman would be ready to join their club, another source told Le Parisien that Mbappe's ultimate dream is to turn out for either Real Madrid or Barcelona.
"Kylian is thinking," the source said, as translated by Get French Football News. "Either he goes through a stepping stone club, or directly to a great club. But his aim is very clear, to sign for one of the two biggest clubs in the world; they are Real Madrid or Barcelona for him, before reaching the age of 22."