Manchester United were offered the chance to sign Cristiano Ronaldo this summer but a potential move collapsed after Kylian Mbappe performed a U-turn and decided to join Paris Saint-Germain instead of Real Madrid.
According to The Times, the Portuguese, a three-time Ballon d'Or winner, had informed the Red Devils about his desire to return to Old Trafford and the Spanish capital club were willing to come to the negotiation table. He would have been their fourth signing following the arrivals of Romelu Lukaku, Victor Lindelof and Nemnaja Matic. Zlatan Ibrahimovic is not considered a new signing as he re-signed after being released earlier in the summer.
Ronaldo was disillusioned with life in Spain after he was accused of tax fraud and he even told the court that he wants to return to England. Real president Florentino Perez was said to be convinced that his best player was truly frustrated and was willing to sanction the sale if he could bring in AS Monaco sensation as the Portugal international's replacement.
The report claims that the 12-time Champions League winners were in advanced talks with the France international and even agreed personal terms in principle with his father, who also acts as his advisor. Real were also willing to meet the Ligue 1 club's valuation of the player which at the time was around £165m ($213m).
The La Liga outfit's president had planned to outlay the costs of his arrival with the sale of Ronaldo to United for a fee of around £100m and the forward's wages which cost the club around £19m- a season. However, their entire plan fell by the wayside after Mbappe's advisor informed Perez that his client was not willing to join Real as Ronaldo's replacement.
The 18-year-old and his representatives felt that it was not in his best interests to join the Spanish giants as the replacement for arguably one of the greatest players in the club's history. The 32-year-old has broken almost every goal scoring record and won every trophy there is to win at club level with Real and Mbappe's camp felt that it was too much pressure to live up to this early in his career.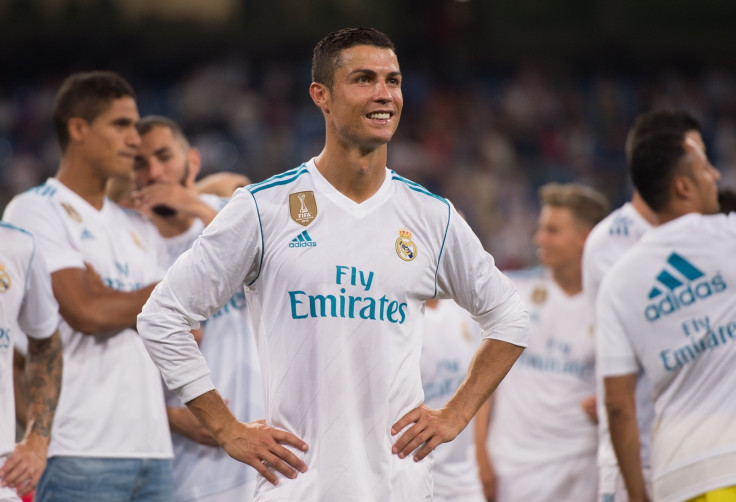 After it became clear that the Monaco player will not join the club to replace Ronaldo, Real offered Gareth Bale for United - who were also interested in signing the Welshman - in order to fund a move for the Frenchman. But the former Tottenham Hotspur winger refused to be forced to move. Real were still progressing with their discussions with Mbappe, and according to the Times, they had even got verbal confirmation from the player.
However, that was as far as Zinedine Zidane's side got to signing Mbappe as he finally decided to stay in his homeland and join PSG on an initial season-long loan before making a permanent switch next summer.