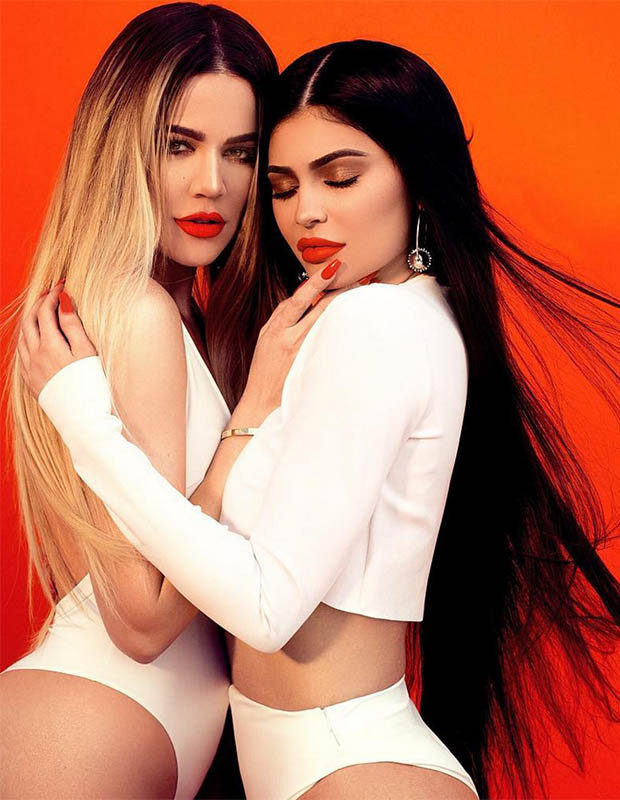 Coming from a tight-knit family, Kylie Jenner and Khloe Kardashian are pretty close, but the siblings have managed to rub some fans up the wrong way after posing for an intimate shoot to promote their new makeup collaboration.
In the image for the new KHLOÉ X KYLIE make-up range, the sisters can be seen flaunting their full pouts in red lipstick as they embrace wearing revealing white outfits. Khloe cradles her little sister's face as she closes her eyes.
Whilst the striking image captioned "DOLL MATTE LIP .. launching in the new Koko Kollection Kit 5/31" amassed millions of likes, some followers couldn't help but point it that they were not completely comfortable with the duo's intense pose.
One critic said:"So, no one else thinks this is weird then?".
Another added: "This makes me uncomfortable lol."
A third asked: "So, no one else thinks this is weird then?".
Some even suggested that their relationship made their picture inappropriate. "These intimate shots are super weird because you're sisters....," one commented, whilst another wrote: " 'is a weird pose for sisters...'
After Khloé posted the image on her own timeline one of her followers said: "I love you girl, but this is way too much."
It's unlikely the Kylie will be fazed by the backlash. Thanks to her cosmetics line, modelling shoots among other business ventures the 19-year-old reality star now has an estimated £14.6m fortune.