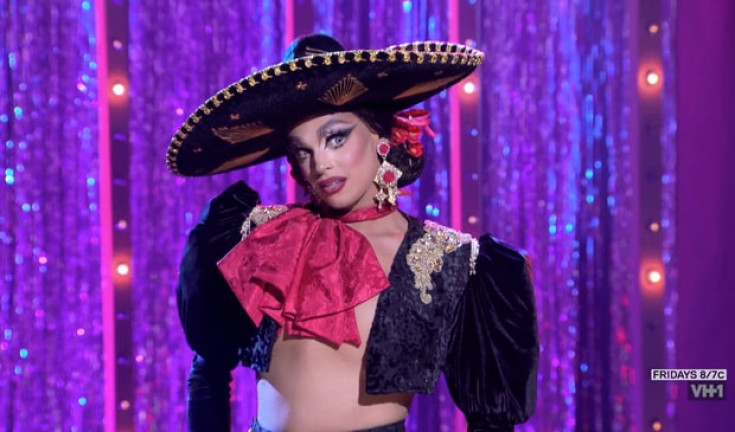 RuPaul's Drag Race star Valentina has opened up about her shocking exit from the show while appearing on Logo TV's digital series Whatcha Packin'.
The L.A.-based drag queen was shockingly eliminated in the 19 May episode of the drag competition series. Valentina told judge Michelle Visage, "So what happened was that I was really in a state of shock and I wasn't really in the moment and I didn't know the song. I didn't [learn the song]."
Valentina — who wore a red sequined mask for her Club Kid-inspired runway look — went head-to-head with fellow contestant Nina Bo'Nina Brown in a lip sync battle to Ariana Grande's 2016 track, Greedy.
Unfortunately, the 25-year-old, who was considered an early frontrunner, did not know the words and kept her mask on to cover her mouth. Later, she removed the mask at RuPaul's request, but her failure to memorise Grande's lyrics sealed her fate.
"In my mind, I was just like, 'I'm gonna go home anyway 'cause I don't know the song. Let me just keep this mask on and look fierce with this mask and just bow out and say thank you,'" she recalled.
Valentina revealed that she has come to terms with the fact that her journey on season 9 of RuPaul's Drag Race has ended. "I had such a great experience and I wouldn't change a thing. I think it played out the way it needed to," she admitted to Visage.
Previously, Valentina told Entertainment Weekly about her disastrous lip-synch on the episode. She explained, "In that moment, I did deserve to be in the bottom. I remember feeling in a state of shock and it was something that I undoubtedly could not get myself out of. That, honestly, put me in a position to be sent home. They had no other choice. I was not delivering, because I, myself, did not feel the power in me to deliver because I was in a state of shock."
RuPaul's Drag Race airs on VH1 every Friday and features 14 contestants competing for the title of America's Next Drag Superstar, a one-year supply of Anastasia Beverly Hills Cosmetics and a cash prize of $100,000 (£77,700).