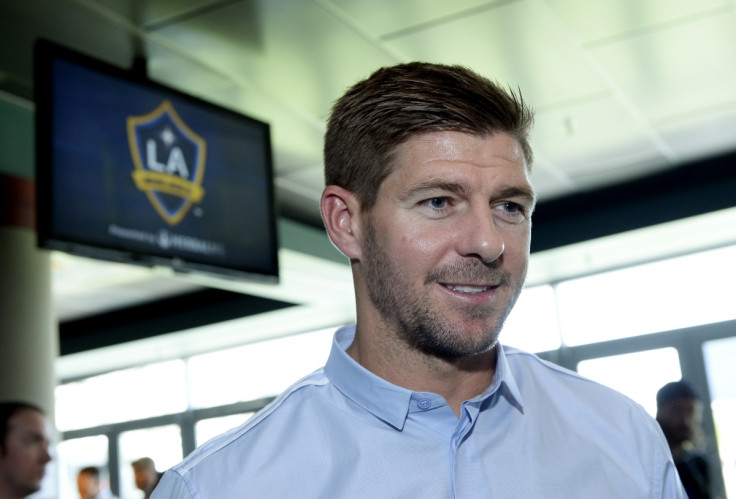 Major League Soccer (MLS) will bid farewell to two high-profile former England midfielders this winter after the Los Angeles Galaxy officially revealed that former Liverpool captain Steven Gerrard is set to depart California when his 18-month contract expires in December.
Such an announcement follows yesterday's confirmation that Frank Lampard will not be extending his stay at New York City FC beyond the end of the year.
"When I left Liverpool, I came to Los Angeles with the goal of helping the Galaxy lift another MLS Cup. I am of course disappointed to have not achieved that objective, but I can look back at my time at the club with pride at what we accomplished, including two straight play-off appearances and countless memorable moments on the pitch," said Gerrard, who has also penned an open letter to fans. "As someone who spent the whole of their career in Liverpool, it has been an incredible experience to come to Los Angeles and play for the LA Galaxy.
"I would like to thank Mr Anschutz, Dan Beckerman, Chris Klein and Bruce Arena for this opportunity. I would also like to thank my teammates, the coaching staff, all of the support staff and most importantly the fans for their fantastic support during my time at Galaxy; I am excited to see this league and this great club continue to grow.
"I am now looking forward to spending time with my family as I consider the next stage of my career."
Gerrard's exit was widely expected after the 36-year-old, who reportedly earned an annual salary of $6.13m (£4.8m, €5.6m) during his time in the United States, took to Instagram earlier this week to declare that he would"miss LA". He notched five goals and tallied 14 assists in 34 total appearances as a designated player across the Atlantic, ending his Galaxy career by scoring a penalty in last week's second-leg shootout defeat to the Colorado Rapids in the semi-finals of the MLS Cup Western Conference play-offs.
Commenting on Gerrard's departure, head coach Bruce Arena said: "We were honoured to have a player and person of Steven's calibre represent the LA Galaxy over the past two seasons. His experience, class and leadership made him a valuable member of this team both on and off the field.
"I will always remember his last kick for the LA Galaxy as he smashed home his penalty against Tim Howard. We thank Steven for his time and contributions to this club and we wish him the best in whatever comes next. He is one of the most iconic players of all-time and he will always be a part of the LA Galaxy family."
Gerrard, who has previously signalled an intention to move into coaching after he finally opts to retire, has yet to reveal his next move. However, he did previously make clear that he would return to Liverpool at some stage after training with the club during last year's MLS off-season and Reds boss Jurgen Klopp recently confirmed that the Merseyside icon was "always so welcome" back at Anfield. He has also been linked with a potential switch to Celtic, where he would serve under a familiar face in former Liverpool manager Brendan Rodgers.