La La Land's run of good luck is showing no signs of ending soon. The soundtrack for the critically acclaimed musical has leaped to the top of the Official Albums Chart Top 100 just days after the movie dominated the nominations list for this year's Oscars.
The soundtrack for the Damien Chazelle-directed picture features songs performed by its lead stars Emma Stone and Ryan Gosling and co-star John Legend. According to the Official Charts Company, the La La Land soundtrack is already at number one on the midweek charts, pushing Pete Tong's Classic House compilation down to second place. This week's final chart is to be revealed on Friday 3 February.
Since its US and UK release in December 2016, the soundtrack has peaked at number two on the US Billboard 200 chart while topping the soundtrack albums countdown.
However its recent success on the UK charts is most likely due to renewed interest during awards season. La La Land cleaned up at the Golden Globes with Gosling, 36, and Stone, 28, winning best actor and actress, while the film also won best motion picture – musical or comedy.
Chazelle's movie is also expected to triumph at the Oscars this year, with the film earning 14 nominations – the same number as current nominee record-holders All About Eve (1950) and Titanic (1997). Both Gosling's City Of Stars and Stones' Audition (The Fools Who Dream) are nominated in the best original song category, and the film is also up for original score, which is credited to Justin Hurwitz. There are also nods for best actress and best actor.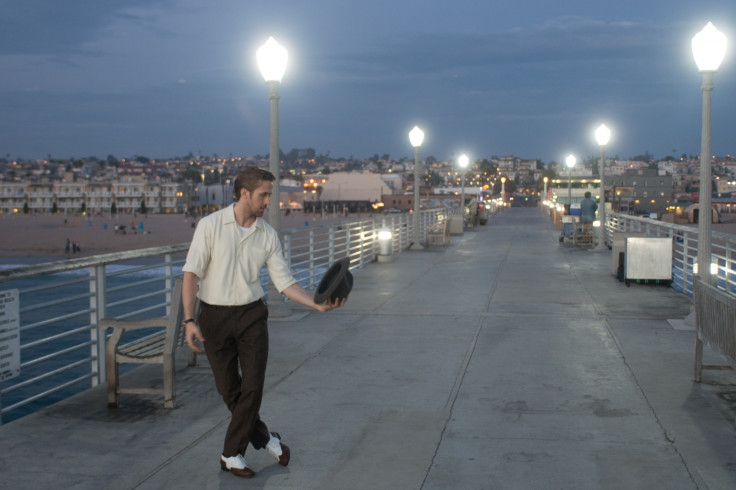 Despite the acclaim she has received for her solo performance, Stone admits she felt apprehensive prior to singing Audition. The actress told W magazine: "I was nervous about it, but I also felt more prepared than I probably ever would have felt before, because I had been doing Cabaret eight times a week, and I was able to go a little easier on myself about the fact that I am not, you know, the world's greatest singer by any stretch of the imagination, and he [Chazelle] really wanted it to be, you know, very realistic and natural and not technically perfect. So from the beginning he made it a less scary prospect if I need to go on screen and sound like Bette Midler, or something."
In addition to its critical success, La La Land has dominated the global box office after grossing more than $200m (£160m) so far. Within its first 11 days of release in the UK, the musical had taken £14.91m and has now amassed more than £20m so far. It now sits at number three on the UK box office chart, behind Sing and T2 Trainspotting.
Listen to Emma Stone's Audition (The Fools Who Dream) from La La Land: