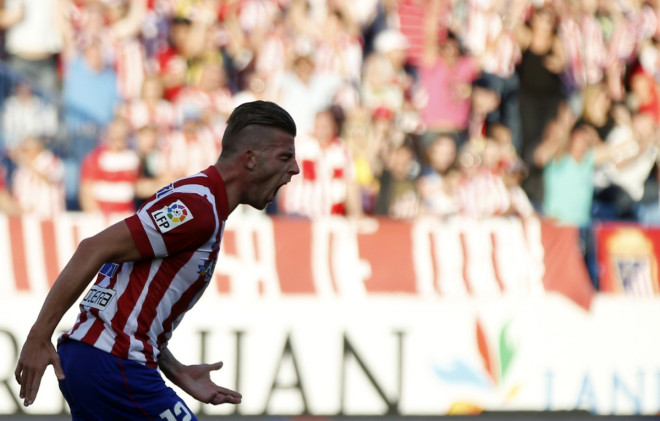 So, after eight months of toil, La Liga comes down to a winner-takes-all showdown, with an entire season to be decided in 90 minutes. Anyone who thought the English league was tight should take a look at the Iberian peninsula.

Barcelona and Atletico will face off at the Camp Nou next Saturday, with Barcelona needing a win to claim the title on goal difference. Atletico go into the match with a three-point advantage, so Los Rojiblancos will claim the title with either a draw or a victory.

Real Madrid have fulfilled what we might call the Chelsea role, falling away at the death despite being in contention all season - and possessing arguably the best all-round squad of the three contenders.

Real's fate was sealed in their 2-0 defeat at Celta Vigo yesterday, monumental mistakes from Sergio Ramos and Xabi Alonso gifting the Galician club their victory. Real had a couple of chances but the absence of Cristiano Ronaldo, Gareth Bale, Karim Benzema and Angel Di Maria left them largely toothless upfront.
Los Blancos have the Champions League final to look forward to, but, if they lose to Atletico, the season will be written off as a disaster.
Though it seems unbelievable, Barcelona still have their fate in their own hands. Not because of their own merits, but the mistakes of their rivals, who have given a decaying team a real chance of winning one last trophy.
The Catalans had to win in Elche but Tata Martino's men were incapable of scoring. Yet Atletico, with the title in their grasp, could only manage a draw with Malaga, allowing Barca back into the hunt.
Having been written off just months ago, Barcelona are now well and truly alive and kicking - and, as the team in second place, they have nothing to lose in the decider. All the pressure is on Atletico, and the whole of Spain will be watching to see if they crack.