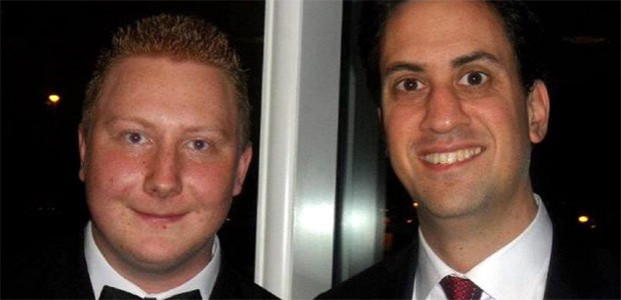 A Labour council member has been suspended after becoming a fan of a number of racist and sexist pages on Facebook and joking about killing Justin Bieber.
James Brinning, candidate in Cardiff's council's Llanishen ward, also 'liked' pages which advocated violence against Prime Minister David Cameron and deputy Prime Minister Nick Clegg.
Brinning also made a 'threat' to kill pop star Justin Bieber on Facebook's 'question and answer' section.
In response to the question: "What would you do if you met Justin Bieber?" Brinning replies with "Kill".
Brinning's Facebook page also showed he had become a fan of offensive pages 'Lsmmtuafimc = Laughing so much my turban unravels and falls in my curry,' 'Being a top African and getting the water in for the boys," and 'Discrimination against Scousers'.
Other damming evidence which appeared on Brinning's Facebook page include answering "Should Ed Miliband resign as Labour Leader?", with "Yes" on the question and answer section and answering "Are you happy with the current Labour Party?", with "No".
Brinning also became a fan of "throwing eggs at David Cameron, brick-shaped eggs - made from brick" and became a member of a group called: "Join if you want to kick Nick Clegg square in the balls."
He also includes in his list of 'likes' Respect MP George Galloway and Green Party leader Caroline Lucas, both of whom have defeated Labour candidates.
A Welsh Labour spokesman said: "Following a number of unacceptable comments posted on a social media site, James Brinning has been administratively suspended from the Labour Party."
A Welsh Conservative source said: "These shocking outbursts against women, ethnic minorities and children are grossly offensive. This individual who incites violence against taxi drivers, makes deeply unpleasant jokes about gunman Raoul Moat and recommends graphic pornography is not fit to stand for elected office.
"This candidate and the Labour Party should apologise for this appalling behaviour and explain what disciplinary measures will be taken. These extreme and dangerous views have no place in Welsh politics."