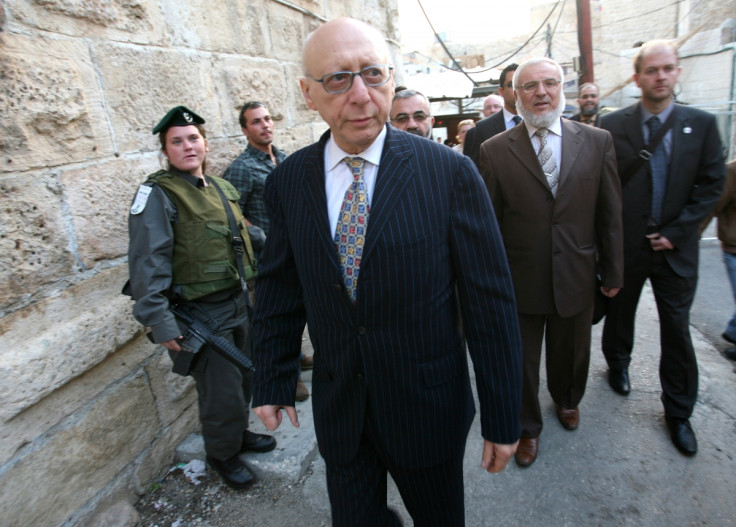 A veteran Labour MP will meet with the party's chief whip after allegedly claiming "Jewish money" was behind Conservative government policy. Sir Gerald Kaufman, the Jewish father of the House of Commons and a parliamentarian since 1970, apparently made the comments at the Palestine Return Centre in London.
"It's Jewish money, Jewish donations, to the Conservative party as in the general election in May, support from the Jewish Chronicle, all of those things, bias the Conservatives," blogger David Collier reported him saying.
"There is now a big group of Conservative members of parliament, who are pro-Israel whatever the government does and they are not interested in what the Israeli government does. They're not interested in the fact that Palestinians are living a repressed life, and are liable to be shot at any time."
The Manchester Gorton MP also apparently cited an email from "a friend who lives in East Jerusalem", who claimed the recent stabbing spree in Israel was based on "false claims". Labour has since faced calls to discipline Kaufman, while the Board of Deputies, Community Security Trust (CST) and the Jewish Leadership Council wrote to Rosie Winterton about the alleged remarks.
The chief whip is now expected to meet Kaufman to talk over the "Jewish money" comments. "The views as reported, do not reflect the views of the Labour Party," a Labour spokesperson said. "The chief whip has received the letter and will be meeting with Sir Gerald to discuss this and make clear the views of the Labour Party."