More than 180,000 people have paid £25 ($33) each to become registered Labour supporters within a 48-hour period in order to have their say in the party's leadership election between Jeremy Corbyn and Owen Smith.
The sharp rise in supporters is an apparent boost for Corbyn, after a spokesman for the Opposition leader said it was "reasonable to assume" that the vast majority of supporters back him as party leader.
In 2015, Corbyn was elected Labour leader with a huge mandate, securing 59.5% of first preference votes. However, deep divisions have emerged in the Parliamentary Labour Party (PLP) and last month he lost a vote of no confidence after 172 MPs voted against him in a secret ballot, with just 40 lawmakers supporting him.
"He is not complacent in any way, but he was elected with a landslide a year ago and by a lot of measures his support has increased among Labour Party members and activists and supporters," Corbyn's spokesman said. "I think there's every reason to think that he will be re-elected," he added.
While the stampede to become registered supporters appears to bode well for the MP for Islington North, Smith also welcomed the figures. "It's excellent news for our party that over 183,000 people have joined," he said.
"In the last 48 hours, more people have registered as Labour supporters than the entire membership of the Tory Party. I know they will have got involved for the same reasons I did, because they want to tackle inequality and be part of building a fairer Britain and world.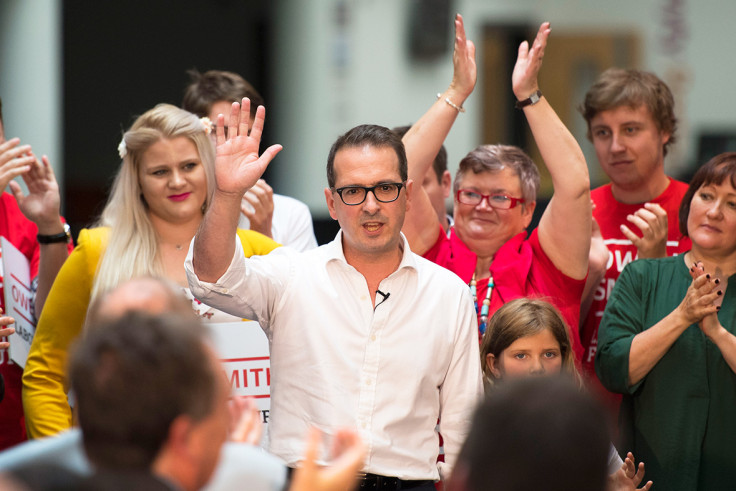 "Over the coming weeks, I look forward to listening and speaking to as many members and supporters as possible, to set out my radical vision for Labour's future," added Smith.
The total of 183,541 applications means Labour's coffers will get a £4.5m boost, should they all be accepted. The party was given £4.6m by donors during its four-week general election campaign in 2015, according to Sky News.
Smith won the backing of 162 of Labour's 231 MPs to take on Corbyn for the party leadership. The former shadow Work and Pensions Secretary has warned that the Opposition is "teetering on the brink of extinction" and called for more hustings than the three that have been agreed so far.
"I'm a bit worried we only going to have three head-to-head hustings. I don't want three, I want three hundred," said Owen. He added: "I want to debate with Jeremy in every town, every village hall, every city in Britain."
Around 380,000 official members who joined the Labour party prior to 12 January will also be able to vote. The election winner will be announced on 24 September 2016.