Ed Miliband Key Note Speech: Key Points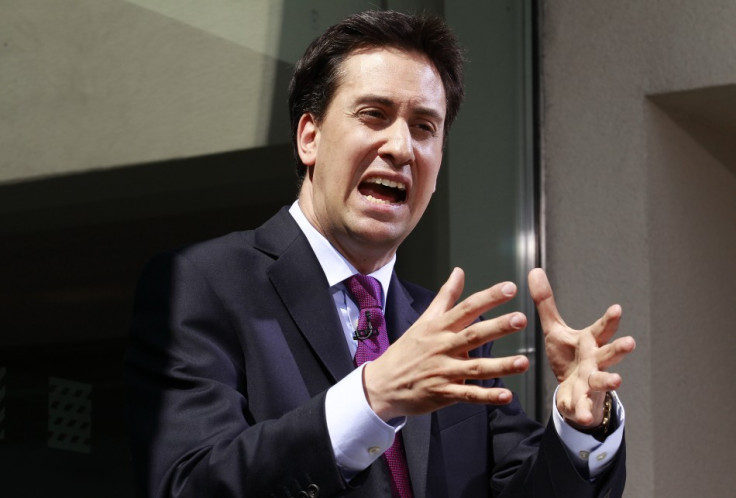 Ed Miliband's has tried to use his speech this afternoon to detract away from the controversies of the last week. It has no doubt been the toughest of week in his short political career with questions over his relationship with David Miliband and his own performance as leader, Ed Miliband was keen to talk about policy and show the Labour Party was standing up for people. The speech was designed to give us an insight into what the future of the Labour Party will look like under his leadership as well as taking responsibility for the failings of the general election. However, beneath the political sound bites was there any substance to what his speech? Here are the key points from Ed Miliband's keynote speech.
The Labour leader has set out his proposals to help the less well off in society. Miliband said that whilst Labour sported the idea behind the bill, he described the proposals as 'flawed.'
The Labour leader did comment that he wanted to help people who work or contribute to society in other ways by allowing them special treatment when social housing gets allocated.
Ed Miliband called on his party to change. Milband spoke of the end of the attack on the working class in society. He highlighted that the party were only seen as helping the rich and the poorest in society. Miliband added that at the last election, 'Labour was seen, however unfairly, as the party of those ripping off our society.'
The Labour leader continued his attack on the city and executives that has given them 'undeserved' pay. Ed Miliband told his party that the irresponsible attitude in the city can never be tolerated again and more must be done. Miliband accepted that Labour did not do enough to ease the fears of the public in this area before the last election.
On illegal immigration, Miliband will oppose any amnesty as it 'will send out the wrong message.'
Whilst the Labour leader supports the
He has attacked the government on its record of youngsters in employment. He said he would do more to provide job is inner cities and has reacted angrily to the fact that one in five youngsters are out of work, describing it as a 'national scandal.'
Ed Miliband reacted angrily to any suiggestion that he had underperformed as leader of the opposition. Miliband responded by saying: That's the world you inhabit, Jon. Ordinary people live in a different world.
The Labour leader rebuffed any suggestion that he was at war with his David Miliband and has welcomed his statement on the issue yesterday. When asked whether the two still speak, Ed replied: Miliband says they do talk regularly, particularly about foreign policy.
© Copyright IBTimes 2023. All rights reserved.