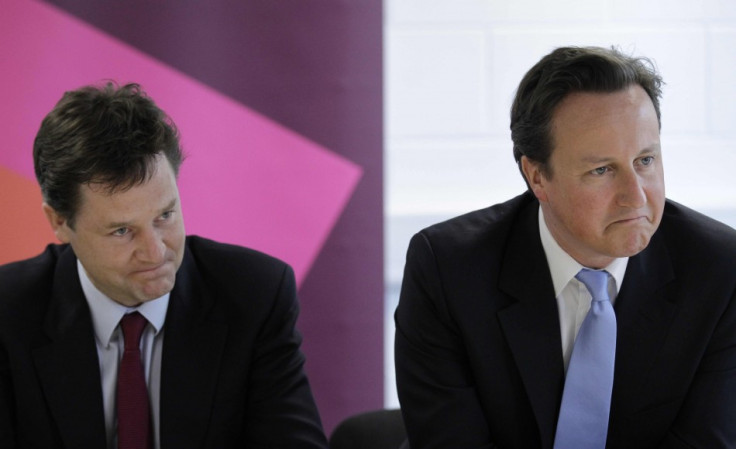 The shadow foreign office minister, Emma Reynolds, told MPs Tuesday night that the government is "deeply divided" over Europe and that the prime minister, David Cameron, and his deputy, Nick Clegg, "are at odds with each other".
She was speaking in the Commons during a debate backed by the Democratic Unionist Party commending Cameron's handling of the EU summit last week.
But Reynolds, who last month told the International Business Times UK that the "prime minister was asleep at the wheel" in Europe, called the motion in the Commons "bizarre".
She said: "It seems that the deputy prime minister could not stomach listening to the prime minister trying to justify his position to relegate the UK to the outer fringes of the EU in the early hours of Friday morning.
"We now find that the UK is in a position whereby decisions affecting us could be taken without us even having a seat at the table," she warned.
Reynolds was also highly critical of Cameron for the way he used the veto. She said: "Sometimes it [a veto] is necessary as a last resort, but it is a negative device that can be used to prevent change that we oppose. Back in the early 1990s, John Major used the veto at the Maastricht Treaty summit. He got something in return - an opt-out from the single currency."
Elaborating on her comments, she added: "Mr Cameron failed not only to secure the changes he demanded, but to stop the changes he opposed. The former prime minister got something in return for his veto; the current prime minister got nothing in return. It was a phantom veto; it failed to stop anything."
Liberal Democrat MPs, many of whom expressed dismay over the veto, abstained from the vote in the Commons, which the government won by 278-200. If the Lib Dems had rebelled against the Tory Party, it would have reduced the Prime Minister's majority to just 21.
The result of vote is sure to be brought up by the leader of the opposition, Ed Miliband, during PMQs today, where all eyes will not be on the prime minister but on his deputy.