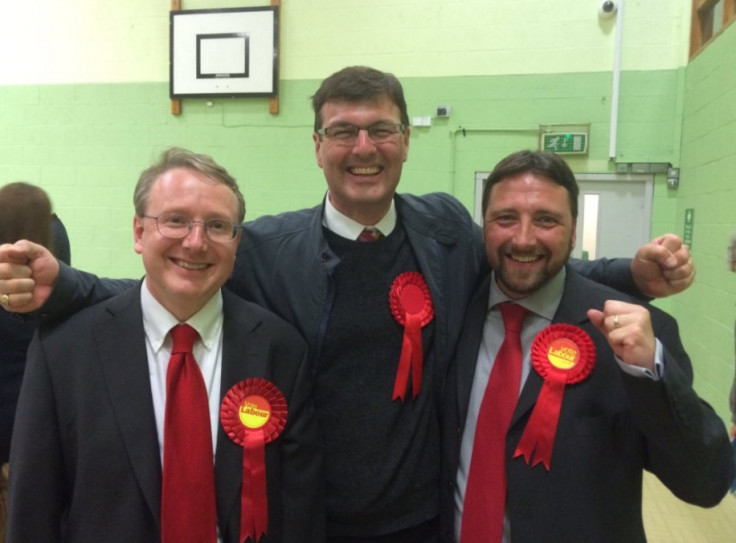 Labour's candidate for the forthcoming Witney by-election has previously called for the resignation of Jeremy Corbyn, IBTimes UK has discovered.
Oxfordshire councillor Duncan Enright said the Labour leader should step down from the top job in the wake of the UK's decision to split from the EU in a 23 June referendum.
"It isn't true Jeremy is to blame for Brexit, though he could have done far more. The question is: who can best negotiate [the] tricky future," Enright told his Twitter followers on 27 June.
"Also, who can best challenge [the] Tories and PM after [a] snap [general] election in autumn. Not Corbyn. Sorry [,] for country he must resign."
Enright, who came more than 25,000 voters behind David Cameron at the general election, is backing former shadow work and pensions secretary Owen Smith for the Labour leadership.
But despite his criticism of Corbyn, a spokesman for Enright told IBTimes UK his "focus will be going forward as a united party" after the winner of the leadership contest is announced on 24 September.

"In Witney he will be campaigning on issues that are important here, such as the introduction of new grammar schools. On those sorts of things he's completely united with Jeremy," the spokesman added.
"Also, we will be inviting whoever the leader is after Saturday down here and Duncan will be proudly campaigning alongside them."
Enright is also expected to address the issue when he gives a speech to Labour's Witney constituency party members tonight. The by-election is scheduled for 20 October and was triggered after Cameron quit the House of Commons.
The Conservatives, who are favourites to retain the seat, have not selected a candidate yet.
The Liberal Democrats have announced Oxfordshire councillor Liz Leffman as their candidate, while the English Democrats have unveiled former Ukip activist and Celebrity Big Brother contestant Winston McKenzie as their parliamentary hopeful.